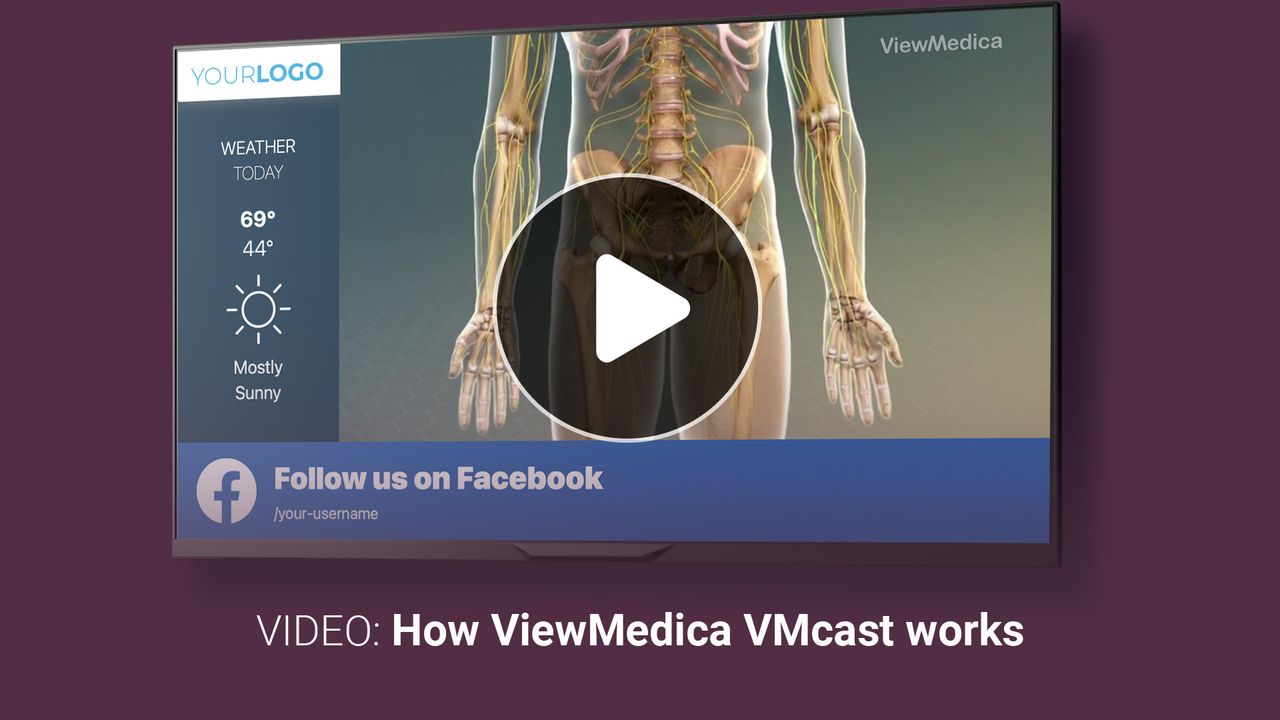 Take control of your
waiting room TV
Ditch cable. Create your own ad-free television broadcasts using ViewMedica videos, custom slides and your own videos. Even add local weather reports, news, messages and more.
Schedule a Demo
Sign Up Now
Subscribe to the service and pick your videos
Select the services you need and build your library of patient education videos.
Get ViewMedica
Connect the streaming hardware to your TV
We recommend using the affordable Fire TV Stick and the included VMcast app.
Hardware Options
Stream broadcast loops to your waiting room
Our online Control Center lets you build and manage your custom TV experience.
2,219 Award-winning Titles
What videos do you need?
You choose the ViewMedica patient education videos that match your needs. All are voiced in English and Spanish with closed captioning at no extra cost to you.
See the Full Video Library
CONTROL CENTER
Manage your TVs from anywhere
Build broadcast loops quickly and edit them at a moment's notice in the VMcast Control Center. Just log into the Control Center on any computer or smart device. Monitor the status of all your TVs and change what's on each TV with just a few clicks.
CREATE YOUR OWN CONTENT
Use slide builder to tell your story
Dozens of slide templates help you build better presentations and bumpers. Add text to your images and format text as you like. Templates include promoting your socials, office hours, holiday themes, before-and-after images and more.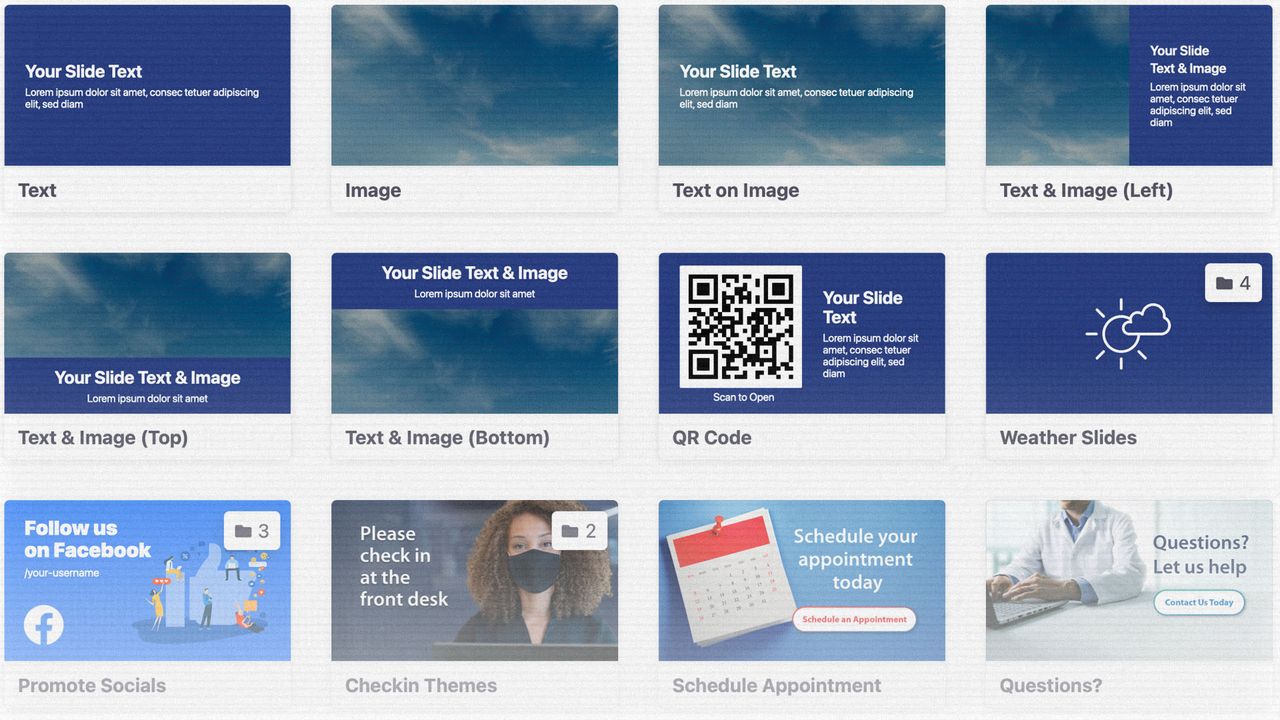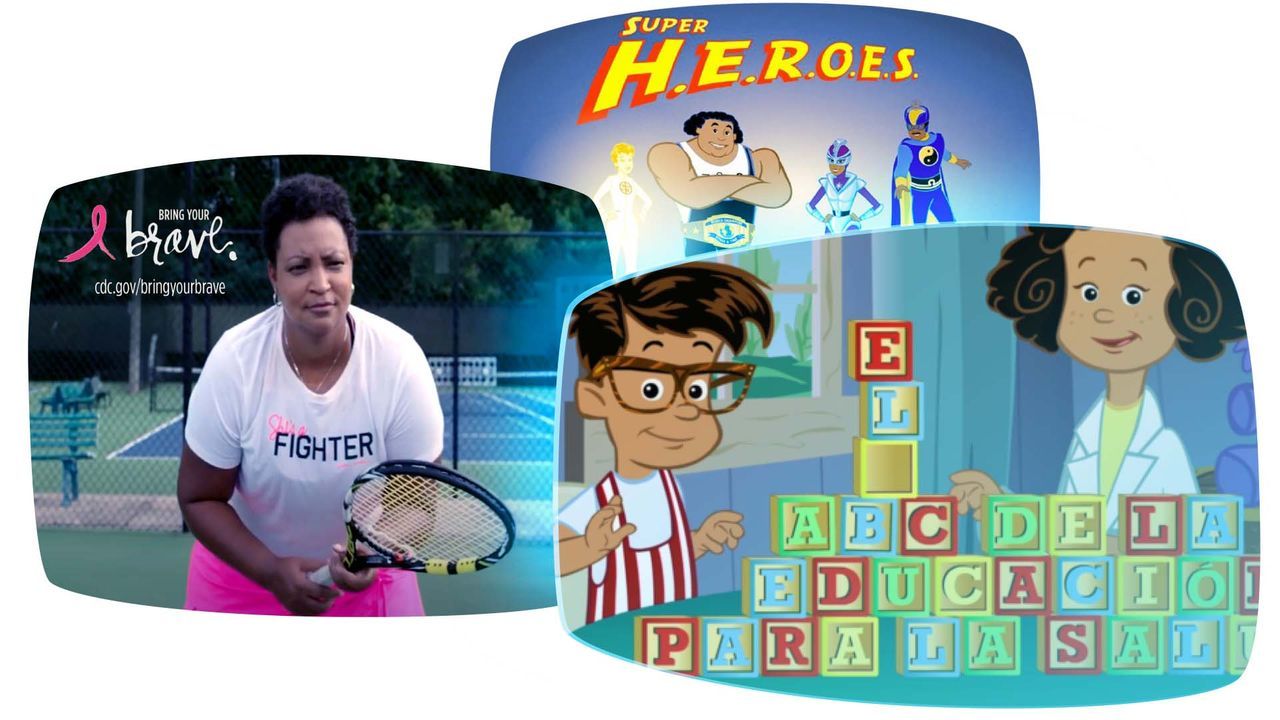 ADD-ON CONTENT
Select from hundreds of extra videos
Short, high–quality videos from the U.S. CDC and other health centers help your viewers prevent illness and protect their health. Also, we've partnered with Health Nuts Media, the leading producer of animated health content, to offer a library of fun and engaging pediatric cartoons.
SCHEDULING
Play different broadcasts at different times
If you want to show certain broadcast loops each day of the week, or on different hours of the day, you can with VMcast schedules. It's a powerful solution if you need specific content to run at specific times.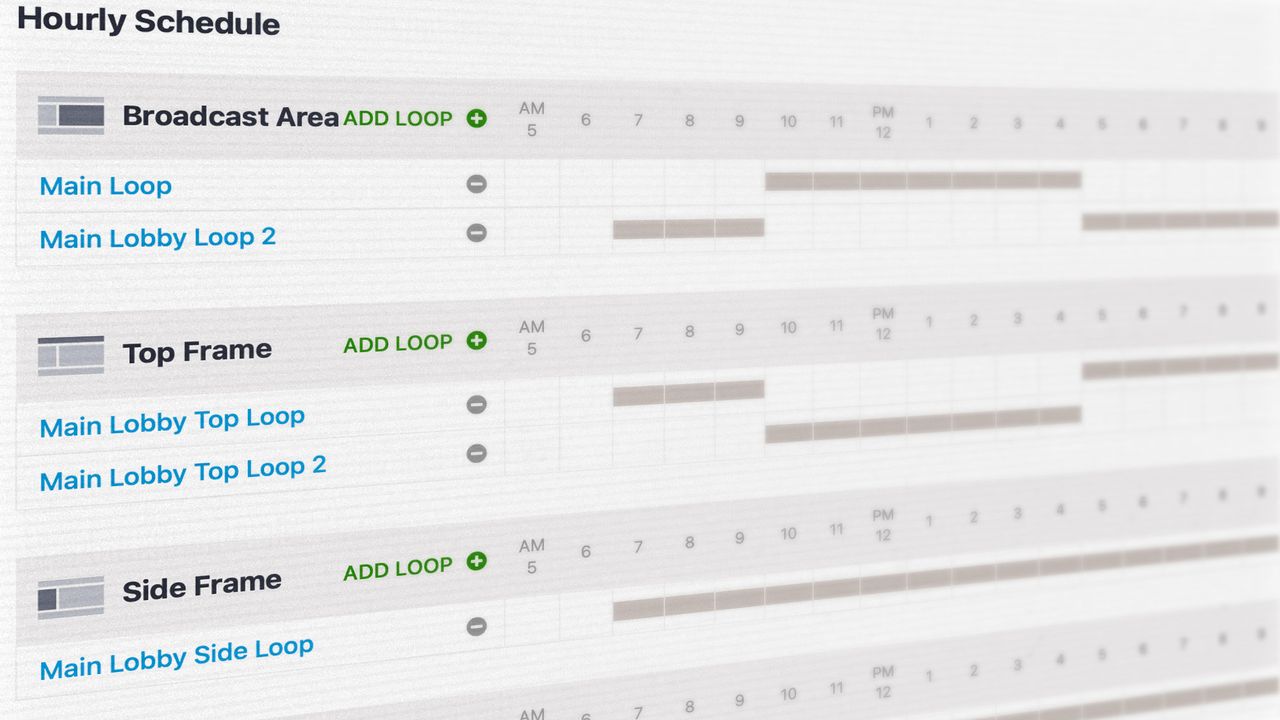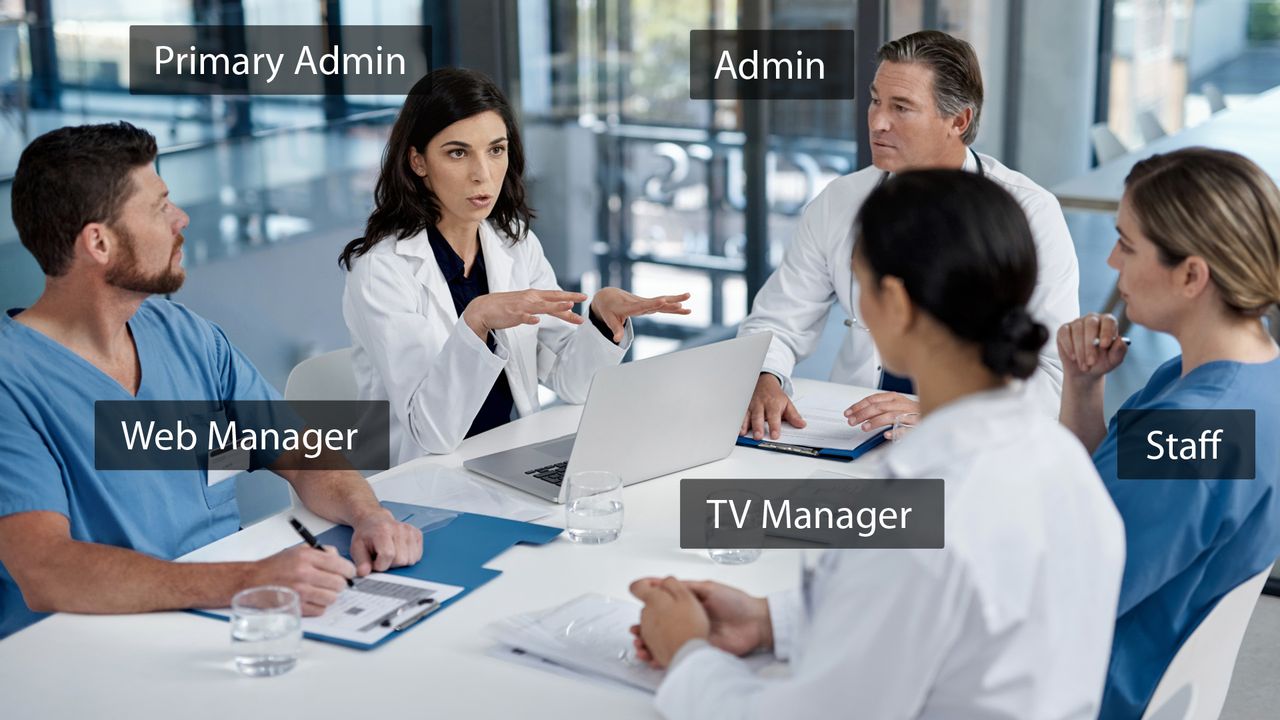 USER ACCOUNTS
Give staff the tools they need
Add multiple user logins to your account and manage what your staff members can do with it. For example, you may want your staff to create VMcast loops, but not add or change your services.
EASY SET UP
Affordable hardware
Don't replace your TVs or buy expensive hardware. Simply download VMcast's free app onto Amazon's affordable Fire TV Stick. Or, connect your TV to a computer or PC stick device. Either way, our customer support team will help you get up and running.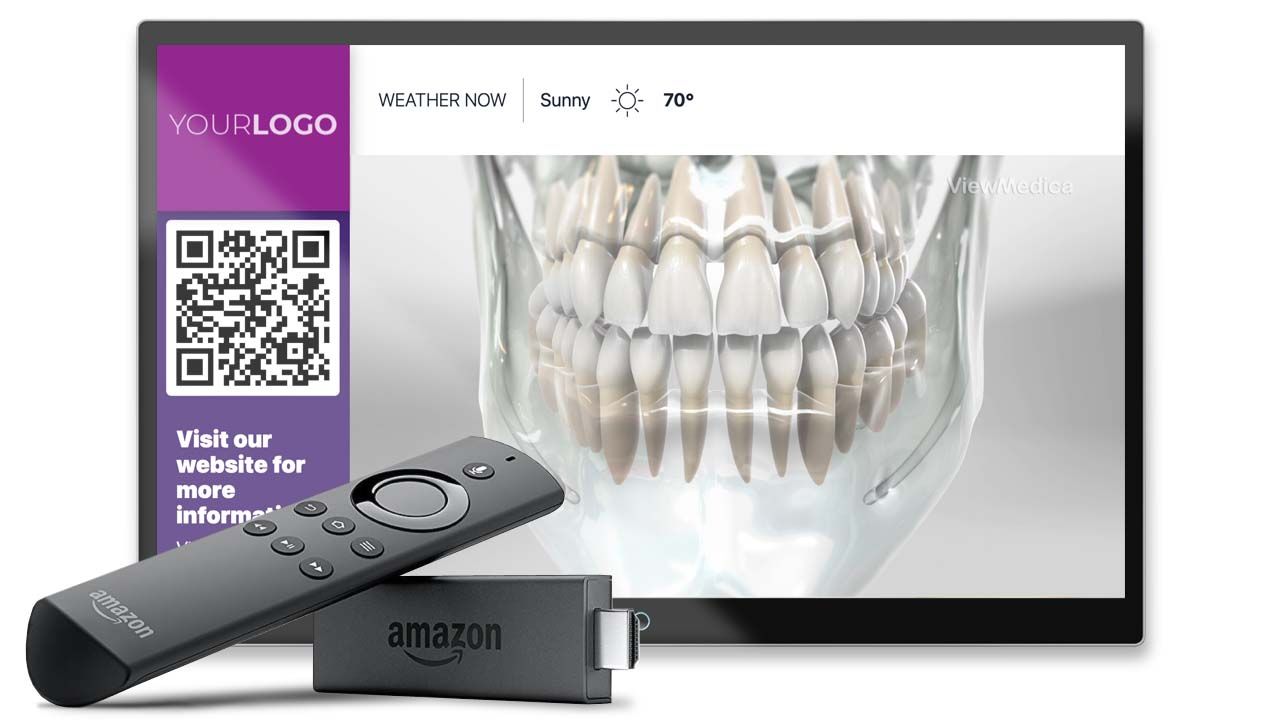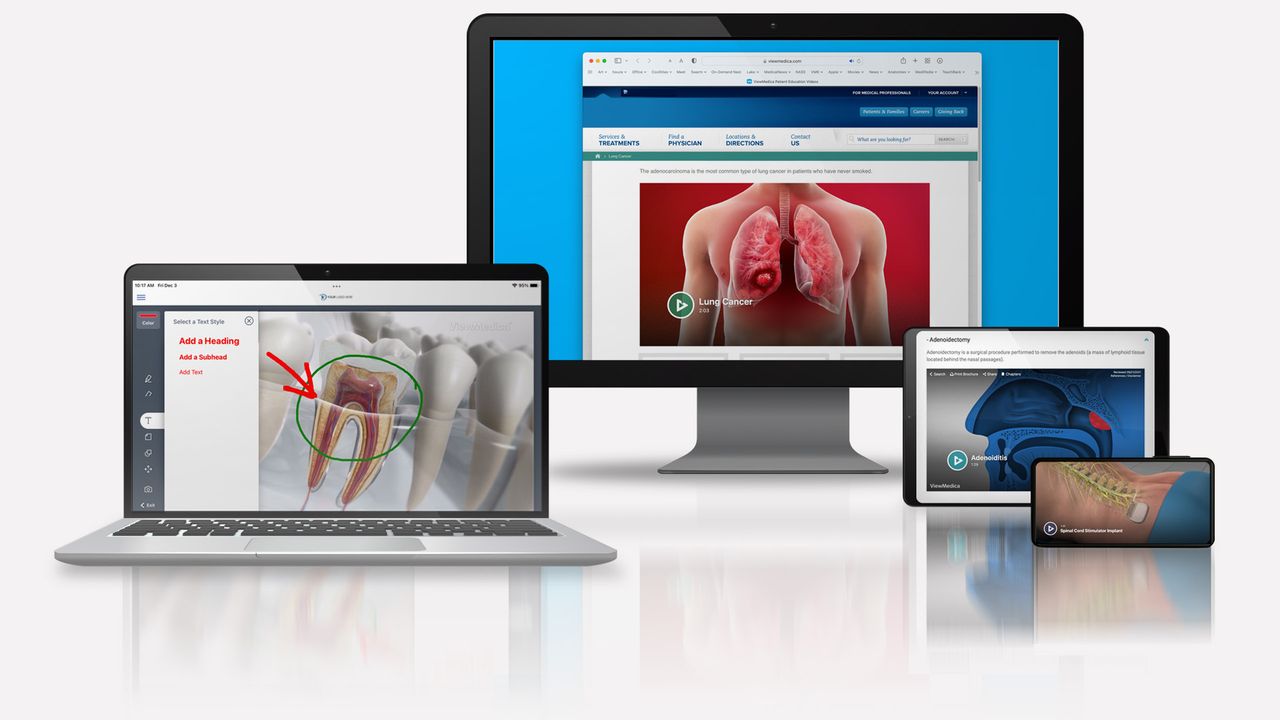 Add the On-Demand service for just $25 per month or less
VMcast subscribers get a special discount when they add the On-Demand service.
Your patient education in one place
Thousands of videos and powerful service platforms for your website, your waiting room and more.
30-day money-back guarantee