How clients manage their white label accounts
Let your clients manage their own ViewMedica accounts in the White Label account management area. Just like the ordering system, there is no Swarm branding or links. And, every change they make affecting their account price gets sent to you for approval.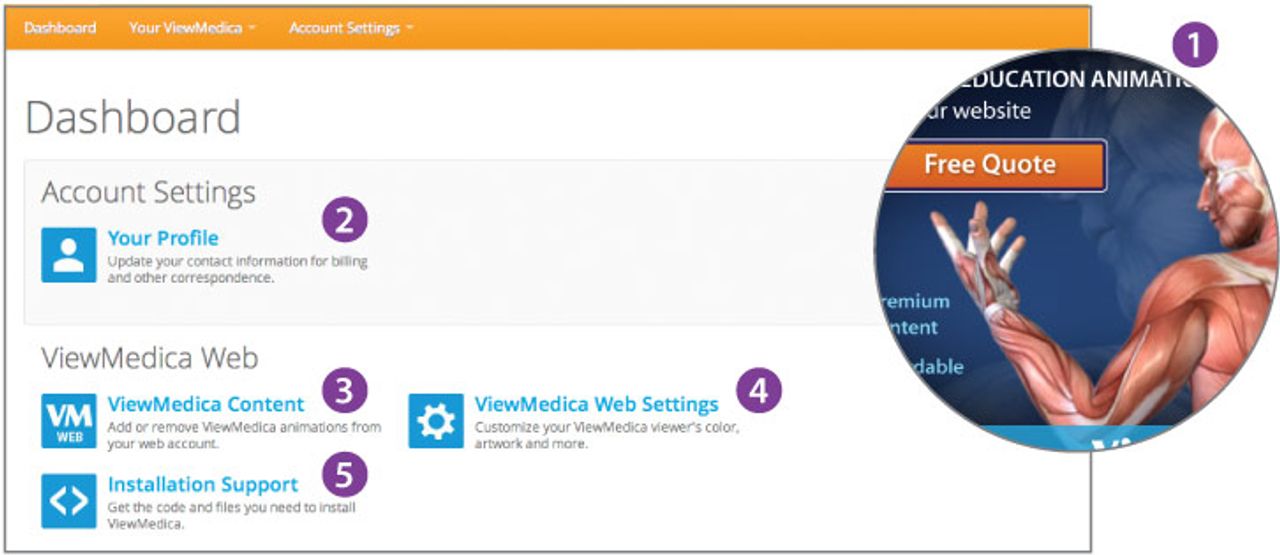 Put a link on your site that your ViewMedica clients use to access the client administration area. Get admin link codes from your reseller admin area. Just select the White Label Settings & Links from your "Account Settings" dropdown menu. Once the user logs in, they see their dashboard, giving them access to all the areas they can edit and manage in ViewMedica.

Update their contact info.

Add or remove content items and change the names for content and menu labels.

Customize ViewMedica's color, artwork and more.

Get the code needed to embed ViewMedica on their site.