Presentations Boost Patient Education
Free with your ViewMedica On-Demand subscription: Put presentations on your website and educate patients in your facility — just hit play and walk away
Custom Content
Add your own custom slides or videos that explain pre-operative or post-operative instructions. Display HIPAA notices, your service hours, or promote your ancillary services and feature staff members — right from your ViewMedica On-Demand player.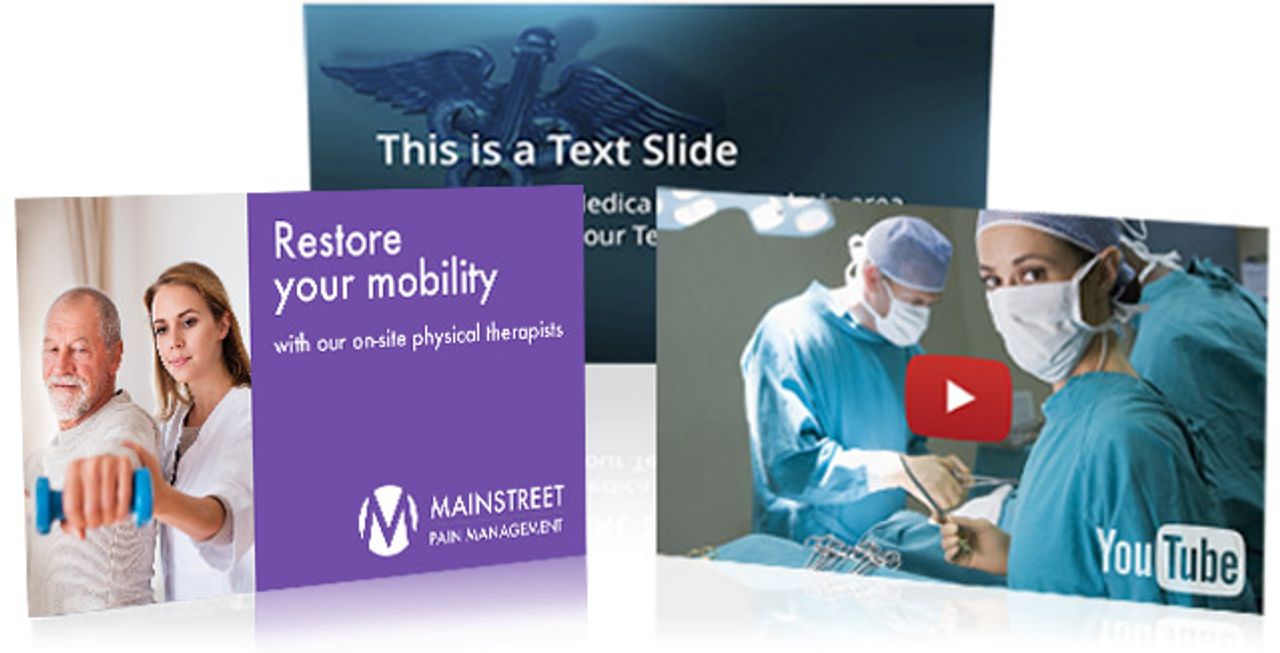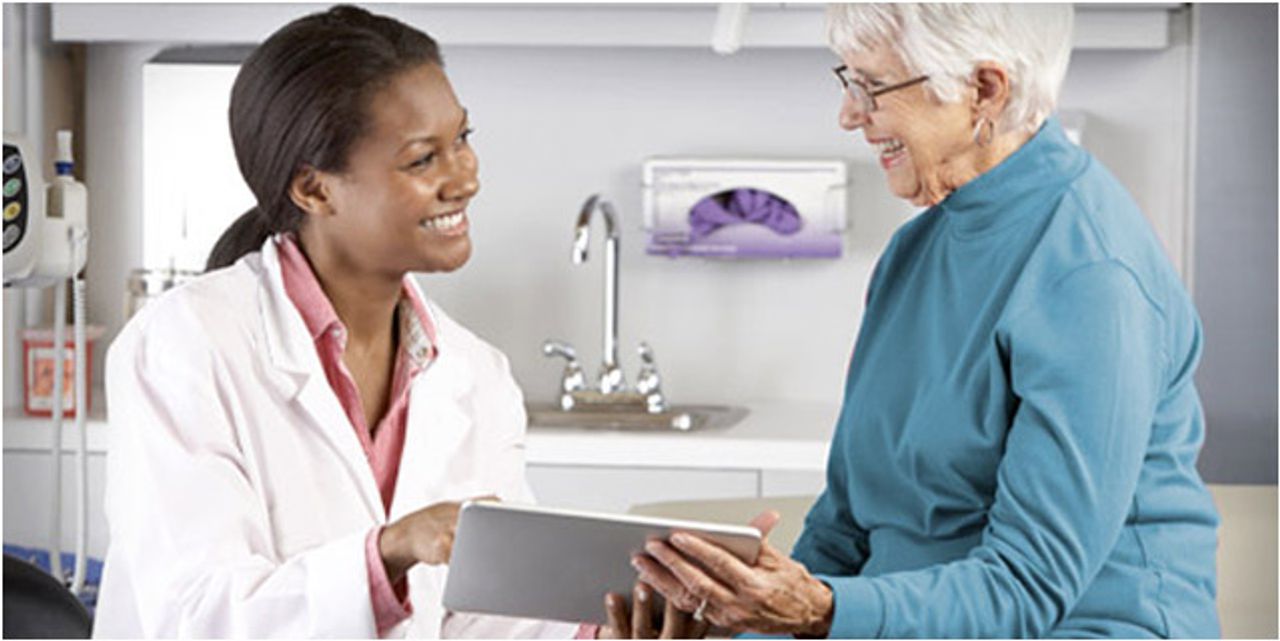 Use for Clinical Education
Create custom presentations for all of your most common procedures. Then, in the exam room, launch a presentation to give your patient a cohesive overview of their condition, your care plan and any other information you want them to view. The length of each presentation is displayed up-front, so you can leave the patient and return after the presentation has finished.
Use on Your Website
Embed a presentation on your content-specific pages. For example, if your site explains total knee replacement, embed on that page a ViewMedica presentation that has the Knee Arthritis video, Total Knee Replacement video and a few text slides and videos that describe your practice's specific pre-and post-surgery instructions.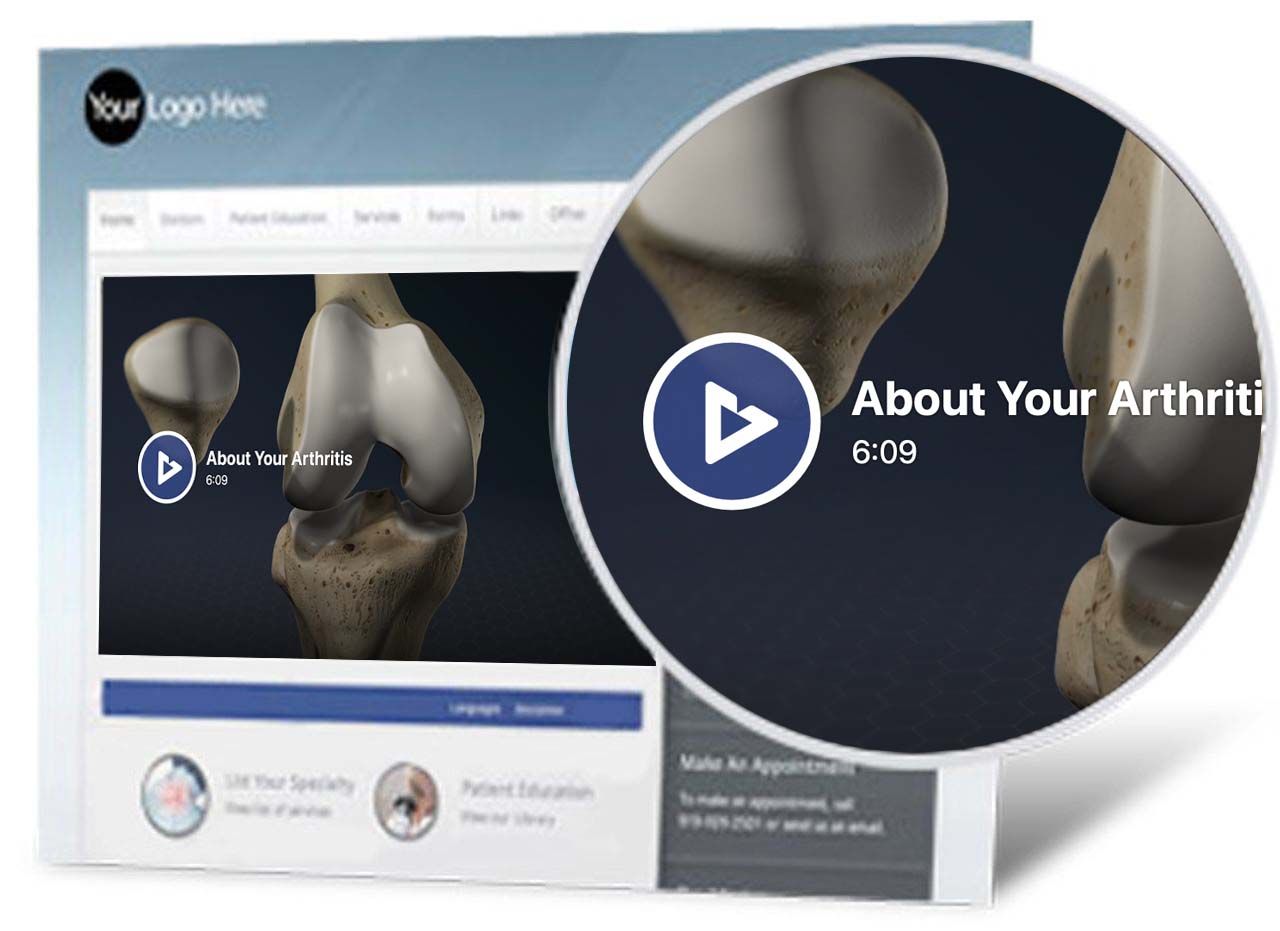 Your patient education in one place
Thousands of videos and powerful service platforms for your website, your waiting room and more.
30-day money-back guarantee