Troubleshooting the VMcast App on Fire TV
If your VMcast app experiences trouble during playback, fixing these common issues may be keep you up and running.
Strong Internet Connection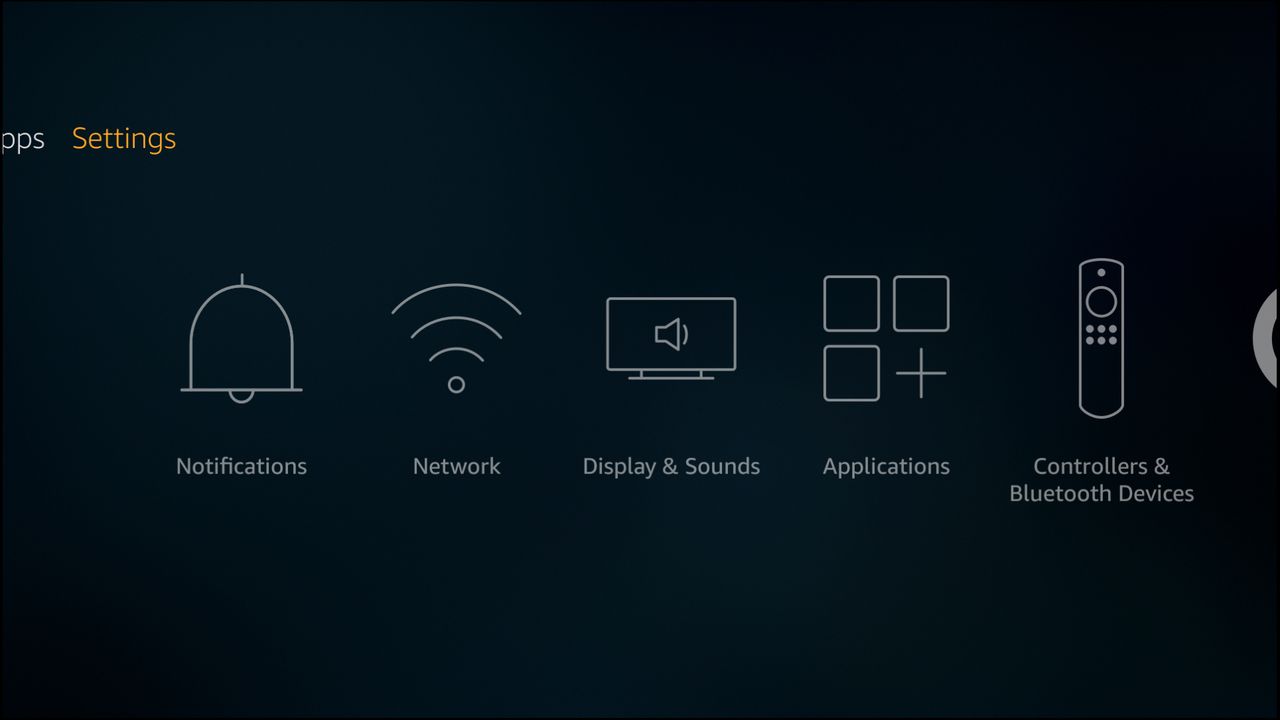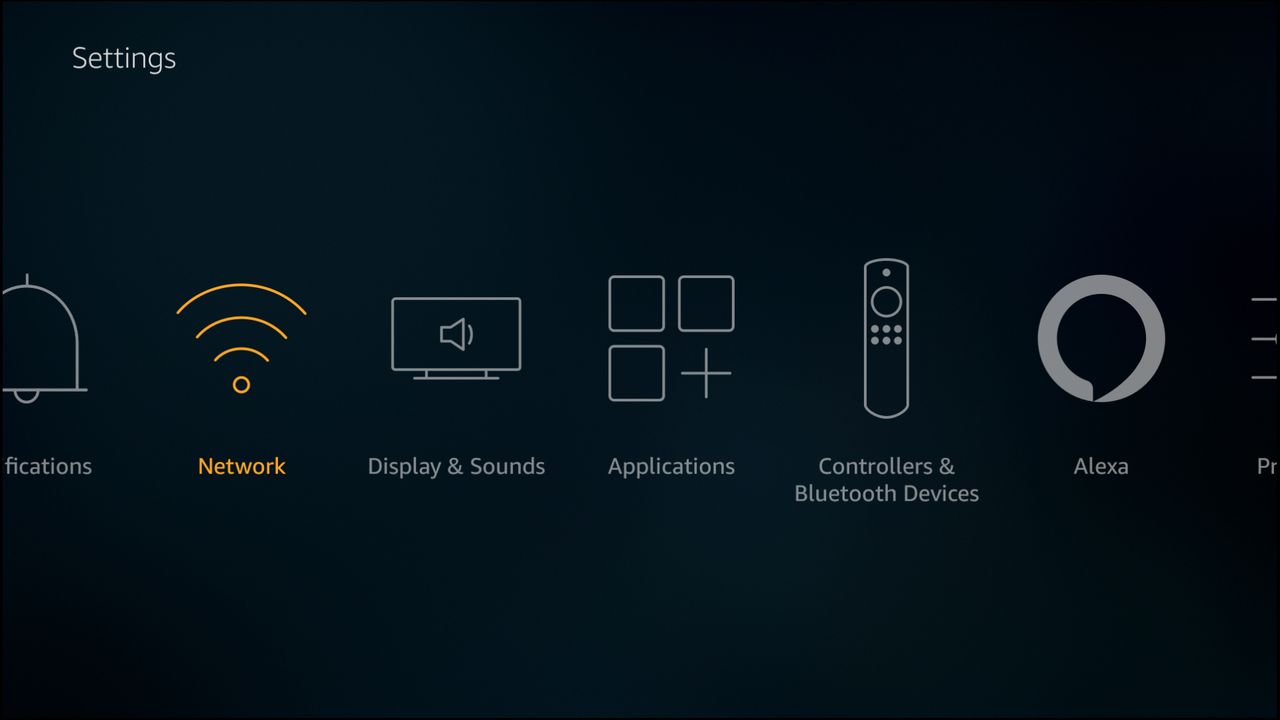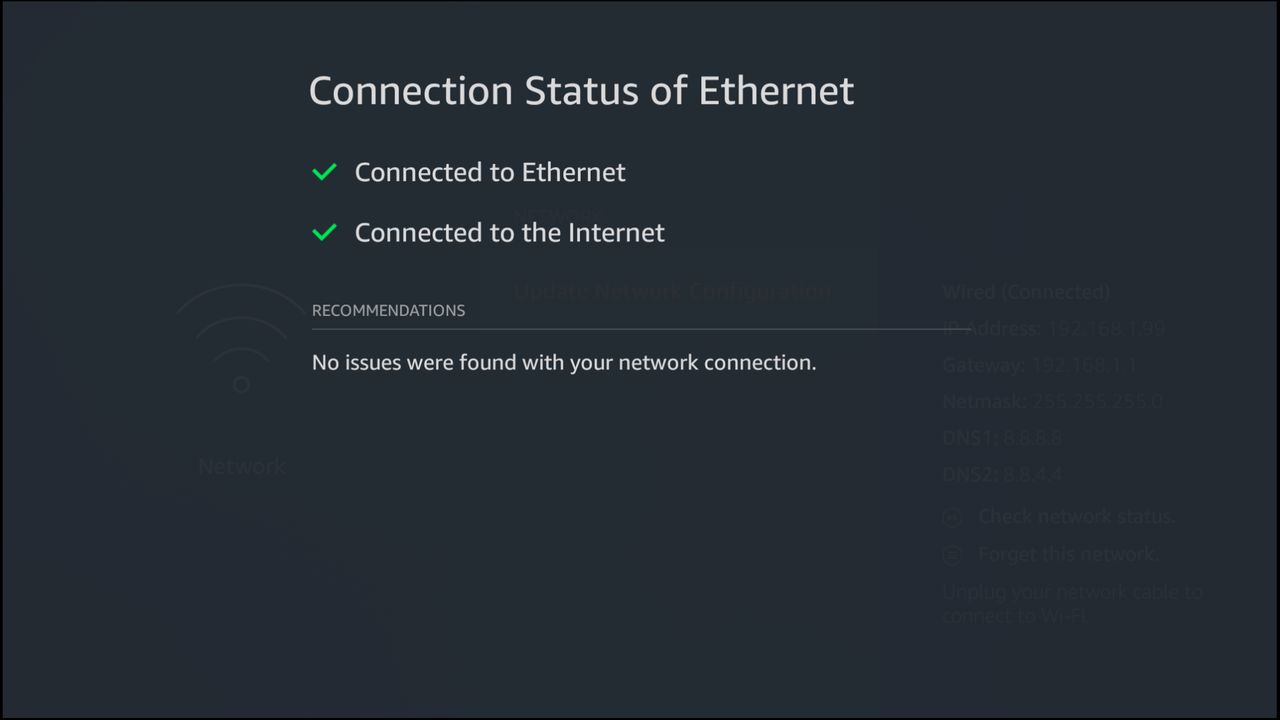 While VMcast automatically download's your loop to save bandwidth, a strong internet connection is still required by the app. If your device loses connectivity, you will see an offline message until the connection is reestablished.
FIRE TV: Check your internet connection by pressing the 'Home' button on your Fire TV remote and then scrolling to the 'Settings' option. Select the 'Network' option and then press the play/pause button. You should now see details about your device's connectivity. Please follow any of the recommendations listed there.
Inactive Account
If your ViewMedica VMcast account becomes inactive, your content will not stream and the VMcast application will log itself out. Please log in to your ViewMedica.com account from a Web browser and update your payment method by selecting the 'Billing Options' section on your dashboard.
Once this is completed, enter your Client ID and Stream Code on each device used for your VMcasts to continue.
Stream Code Used More Than Once
VMcast limits usage to one device per one Stream Code. If you use the same Stream Code at two locations, the first device will automatically fail.
If you are streaming, you will see 'Video Load Error' until your device pulls an update to your account. Then, the device will be logged out. The app will remain on the login screen until a new and unused Client ID/Stream Code is input.
If needed, you can purchase additional Stream Codes from the VMcast Service Settings section of your ViewMedica.com account.
File Is Corrupted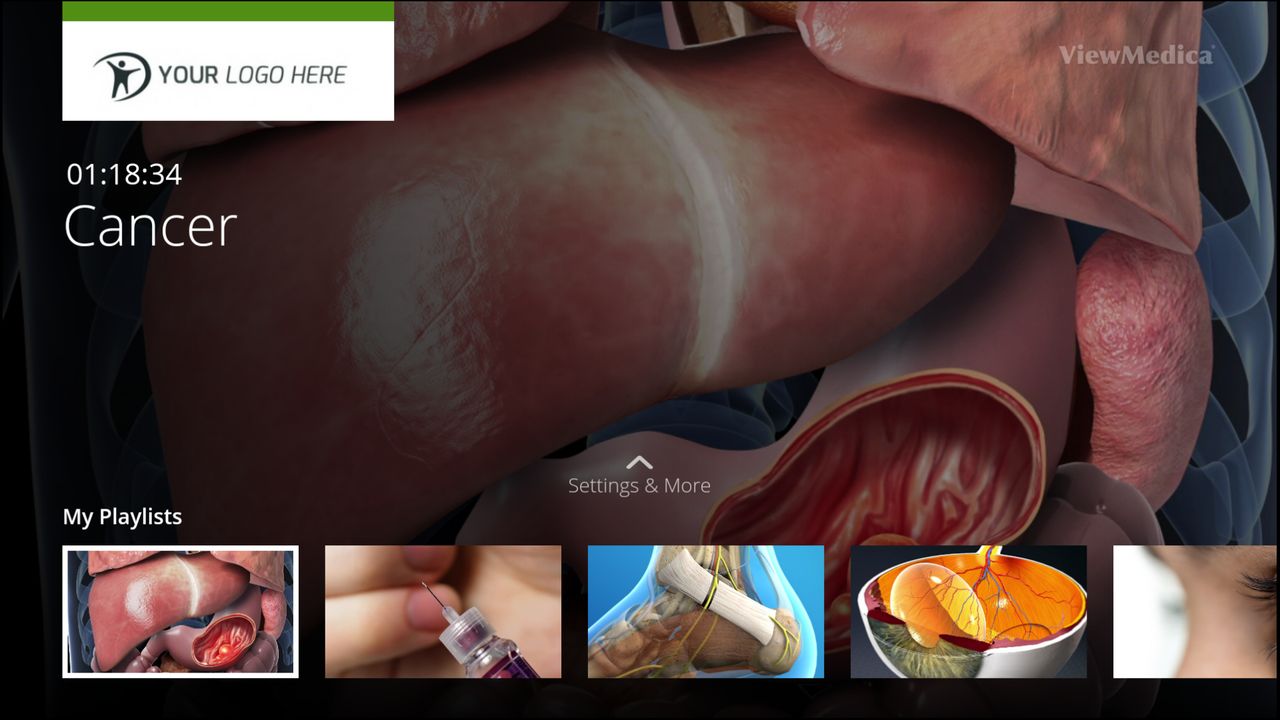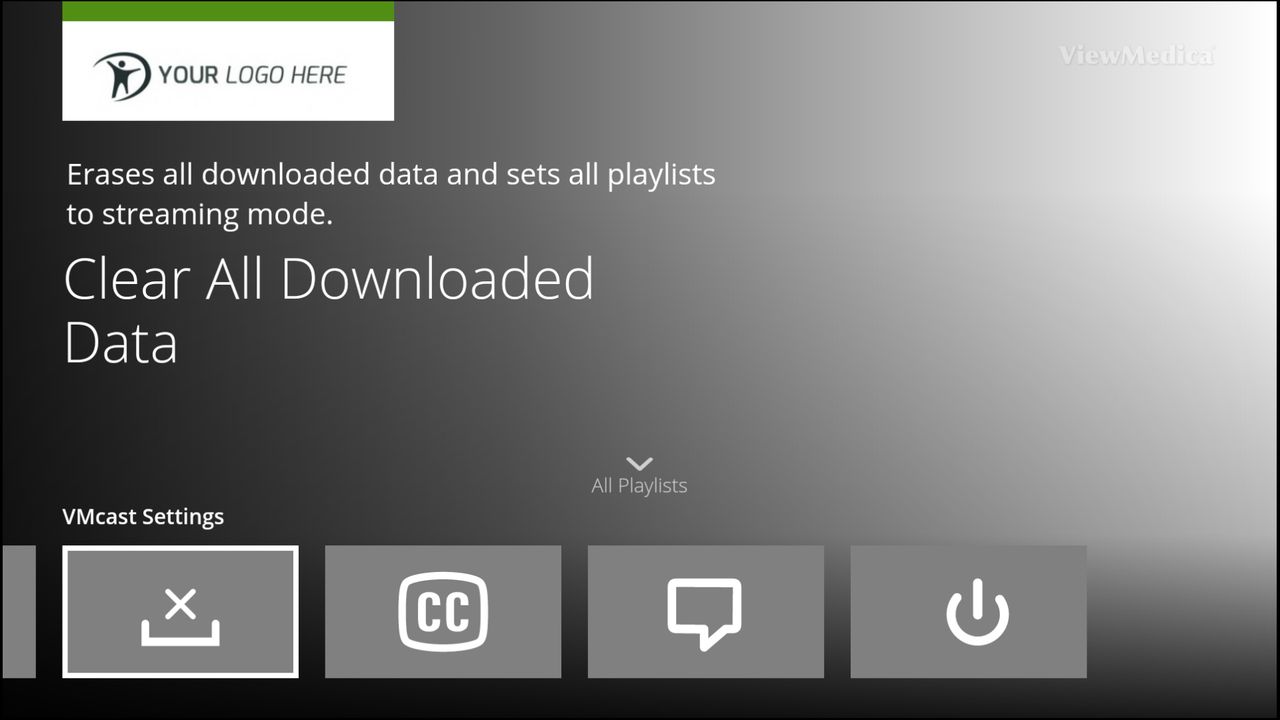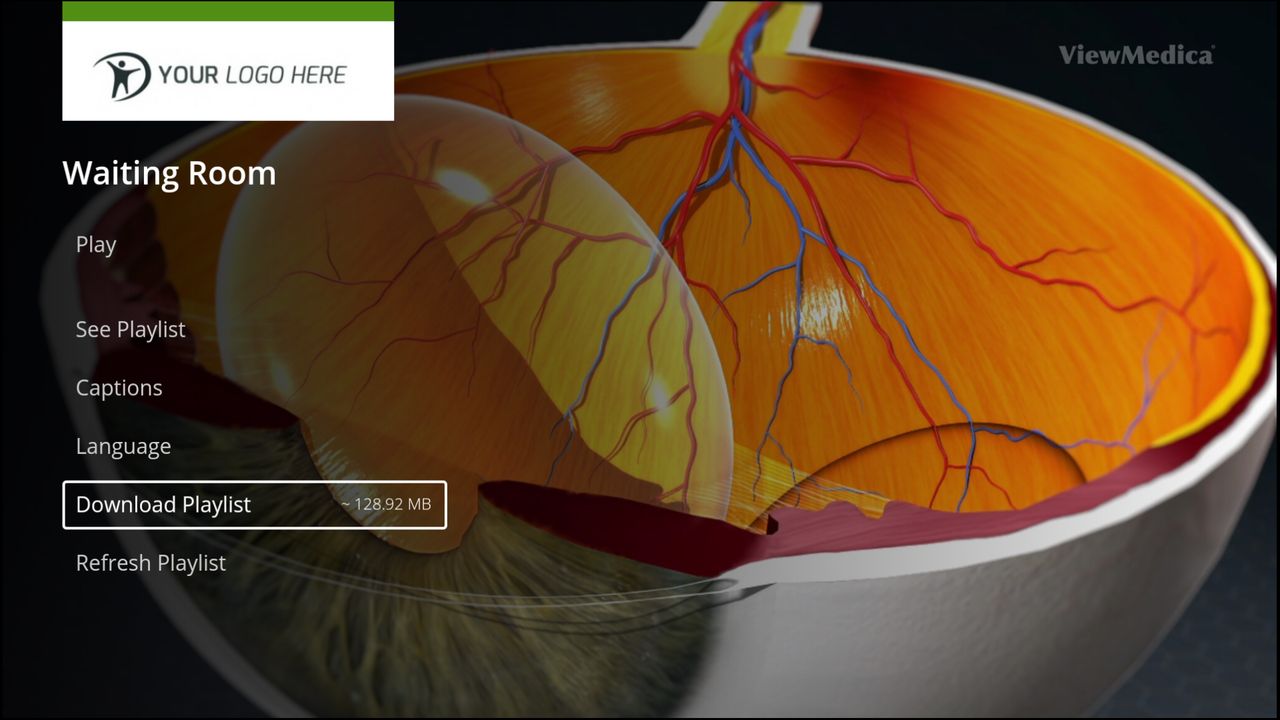 While rare, sometimes a downloaded file may be corrupted on your device. In these instances, it is best to clear all of your downloads.
Navigate to the main screen of the VMcast app and then press 'Up' to reveal the settings panel. Scroll right until the 'Clear all Downloaded Data' is highlighted and Select it.
A notification will appear once all downloads have been removed from the device. Once this message appears, you can begin downloading individual loops again.
Service Outage
While we strive to always be available, occasional outages may occur at an internet hub or at the ViewMedica.com servers. During this time, any content that is streamed will not load successfully. Because of this, we recommend that you download any Loop in use. You will likely see blue notifications of video load errors until ViewMedica.com servers can be reached again.
Clear All Preferences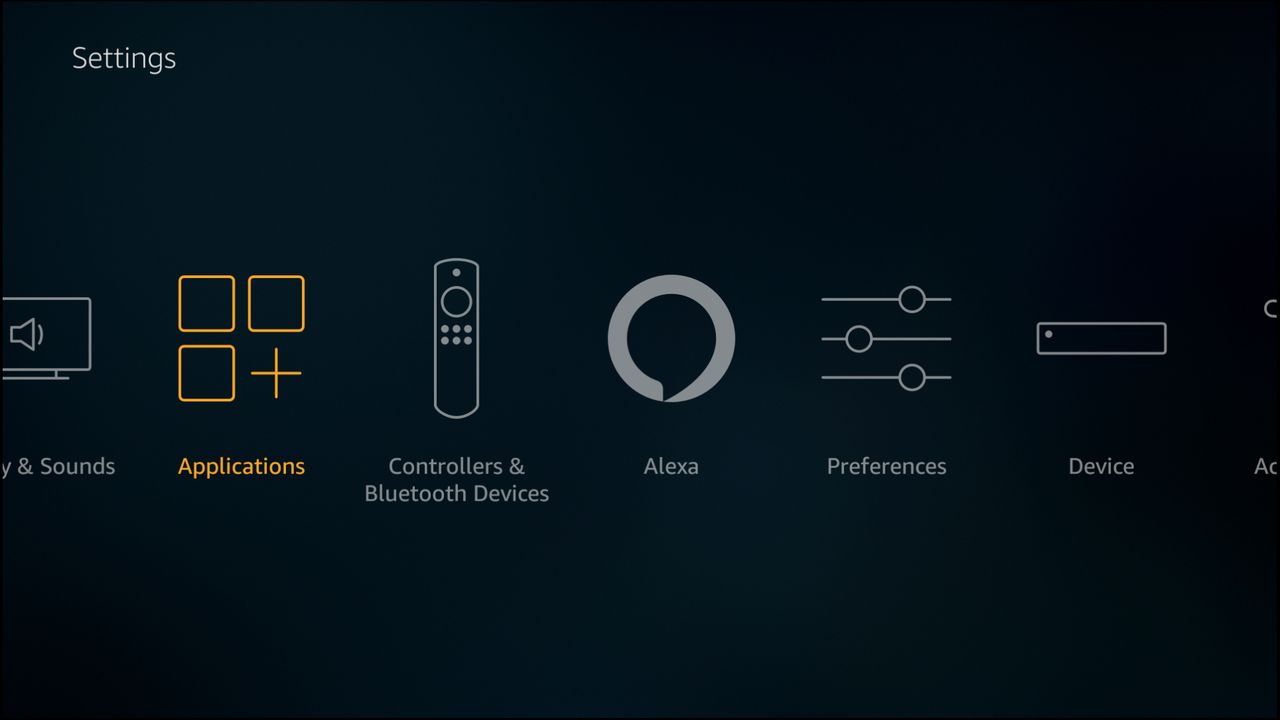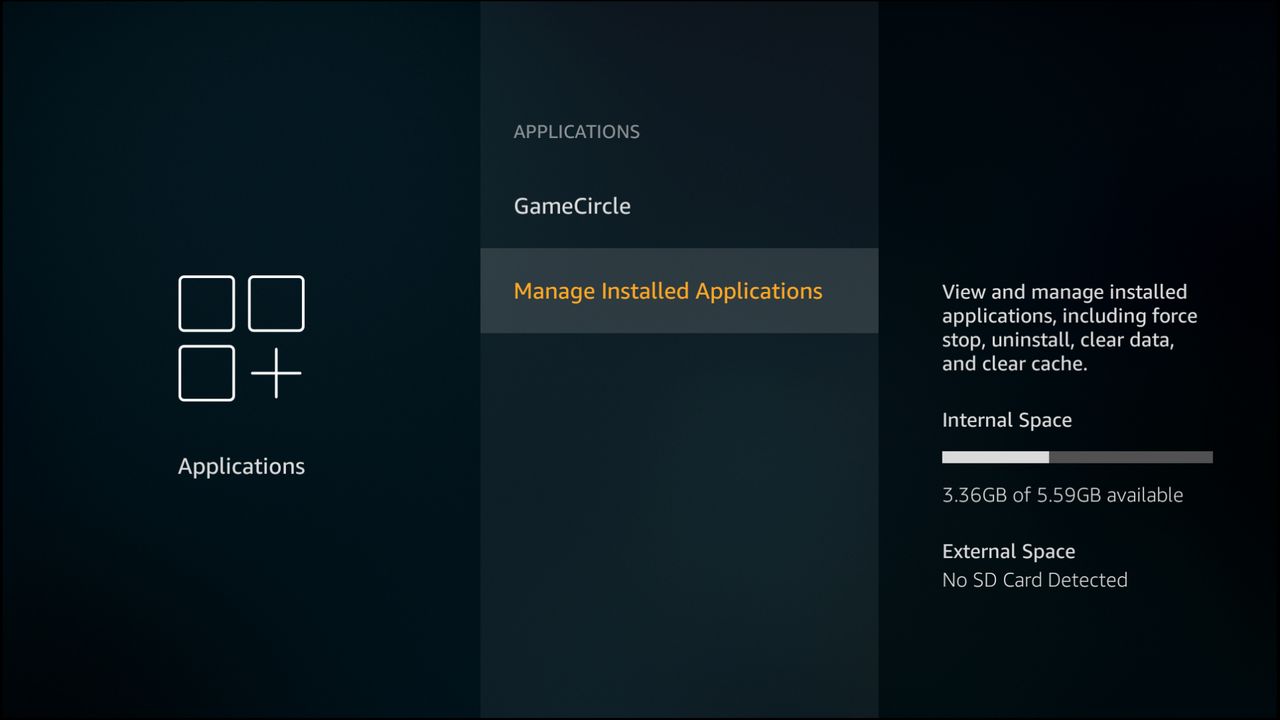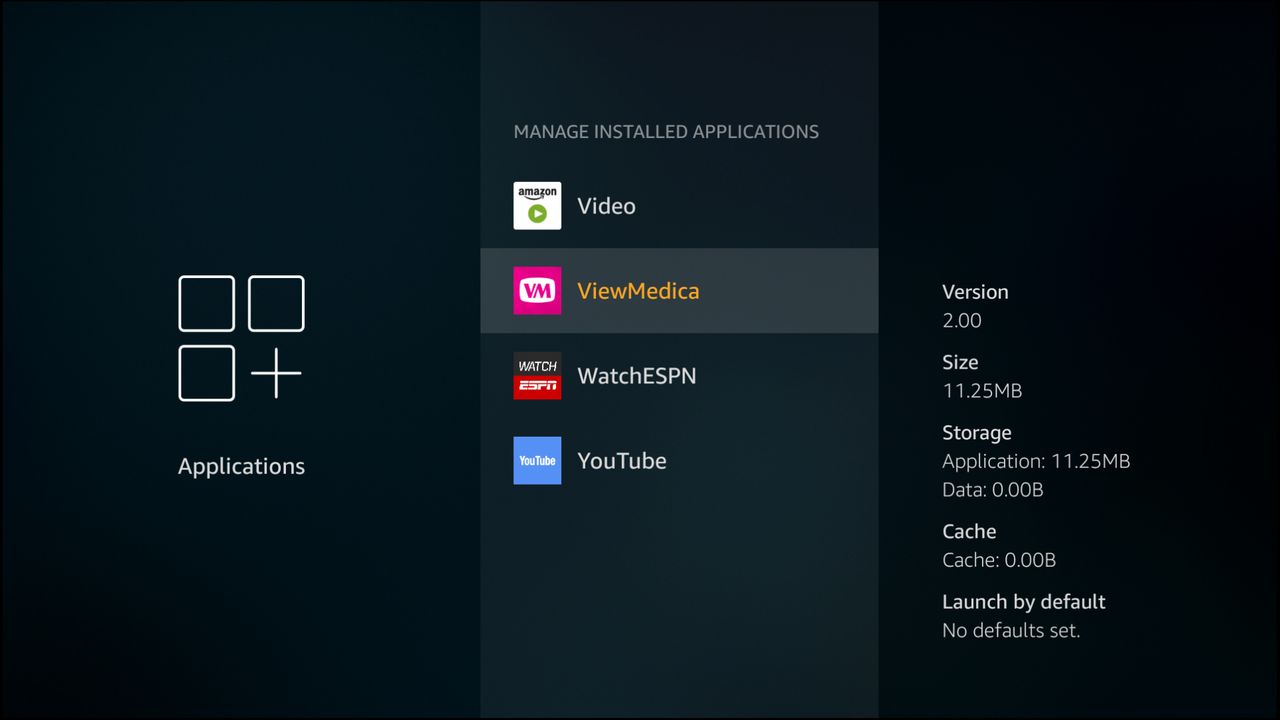 If the prior solutions don't work, it may be necessary to start with a clean slate. This means all your VMcast app data and downloaded content needs to be cleared from the device.
FIRE TV: First, go to the the Fire TV system menu and navigate to the Fire TV home screen by pressing the 'Home' button on your remote. Scroll right until the 'Settings' option is highlighted and press the 'Select' button.
Scroll right again until the 'Applications' option is highlighted and press the 'Select button'. At the bottom of this list is 'Manage Installed Applications,' so scroll down and select it.
Now you will see a list of all applications that are installed on the device. Press the 'Down' button on your remote until the VMcast app is highlighted and select it.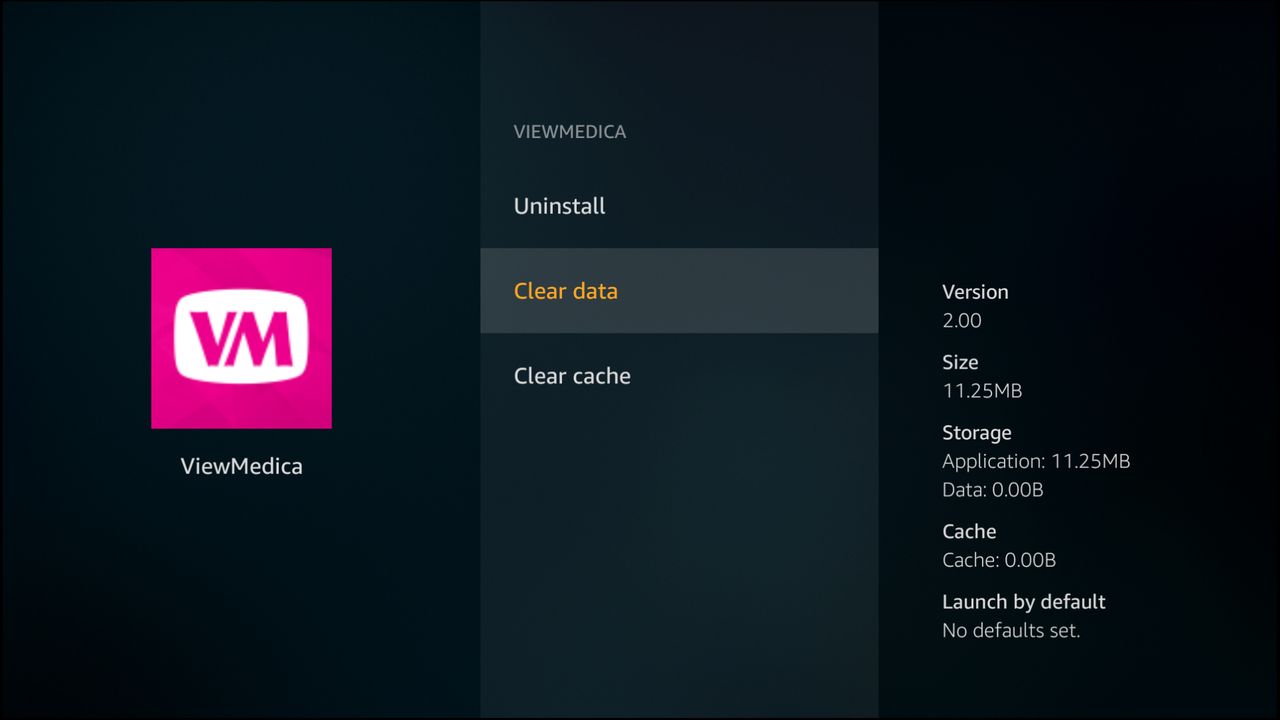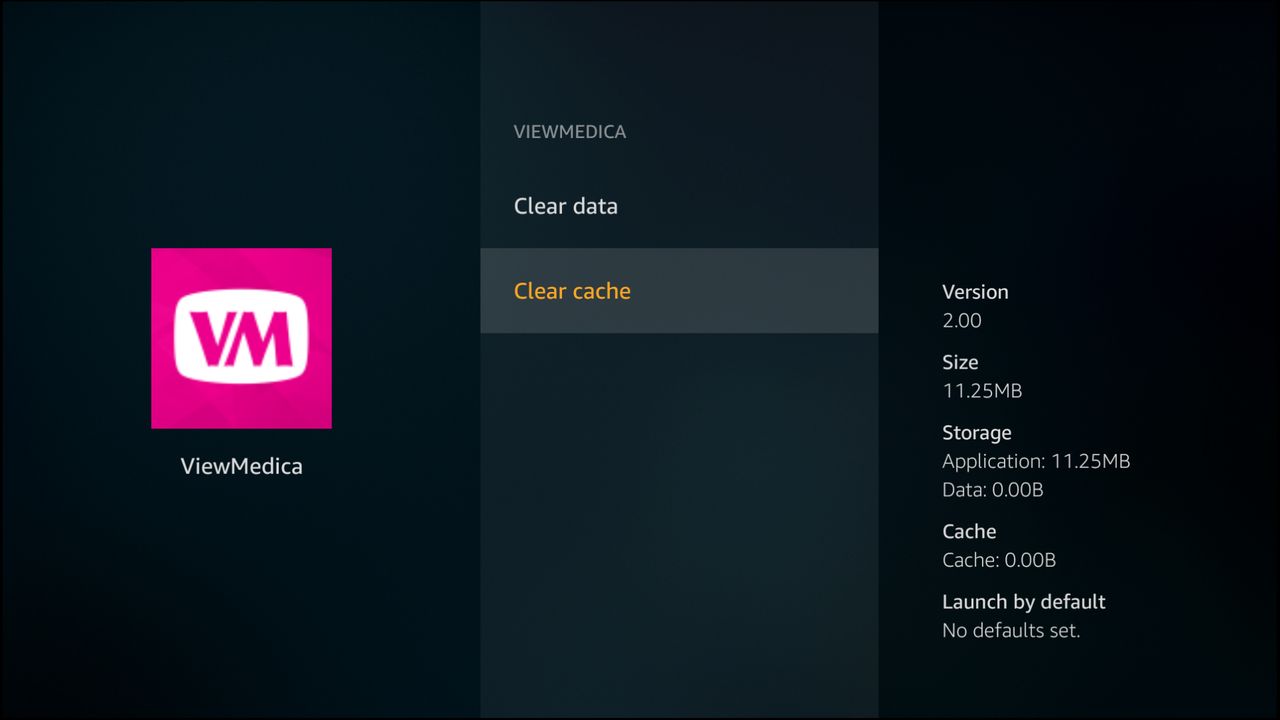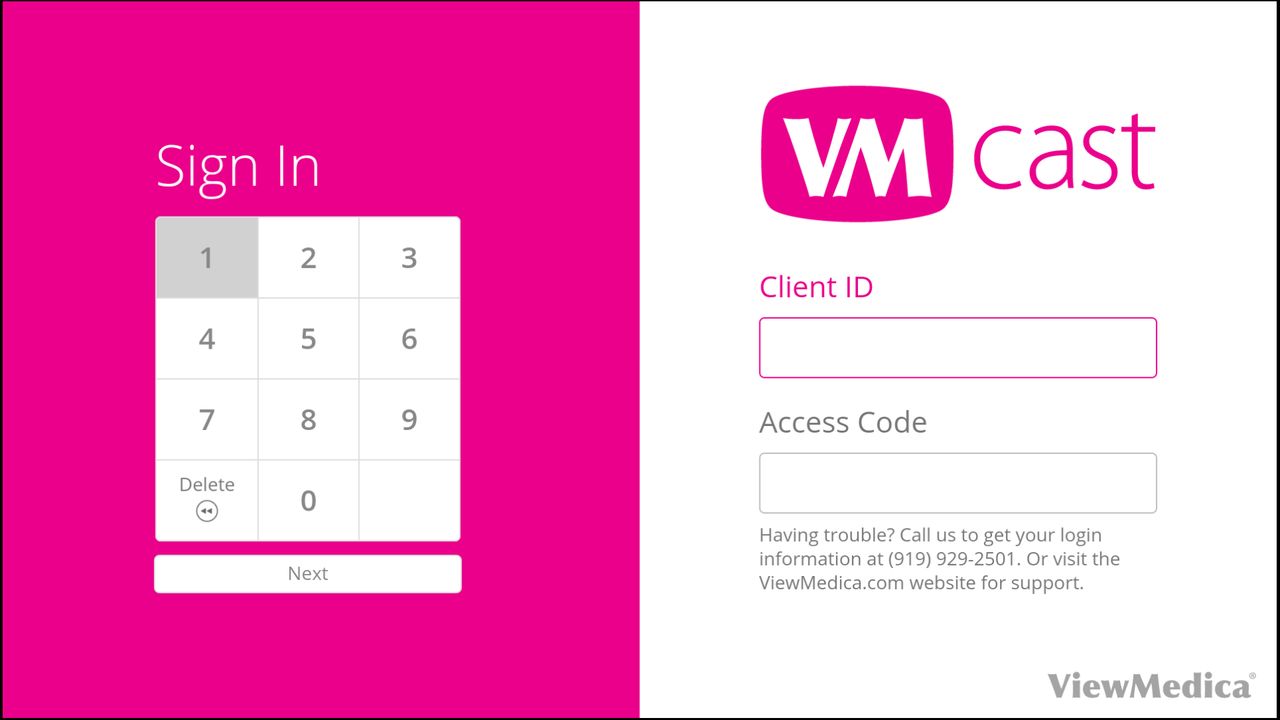 We want to perform the following actions: Force Stop, Clear data and Clear cache. One by one, scroll to each of those options and press the 'Select' button on your remote. Note that the 'Clear data' option will require you to press 'Select' twice to confirm your choice, but the other options will perform their actions immediately.
When you are done, you can press the 'Home' button on your remote to return to the Fire TV home screen. Now you can open the VMcast app and input your credentials to get started.