Print a List of ViewMedica Content
Sometimes it is helpful to have a printed list of all the ViewMedica items available to your account or a list of all ViewMedica items you are subscribed to.
Visit the Dashboard
After logging in, go to the Video Selections link from your Dashboard.
Click Print Video List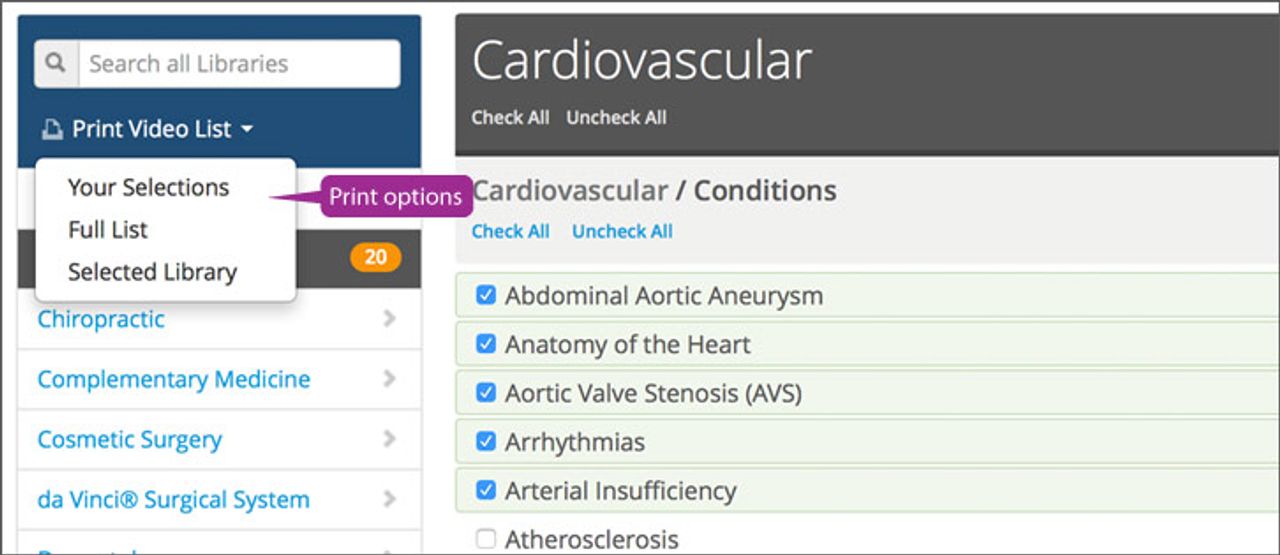 Click on "Print Video List" button and select "Your Selections" to open a printer-friendly page listing all of the content items you have selected. If you want to print a full list of all selected and unselected items, select on "Full List." If you want to just print out the available videos in a single library, click on the desired Library in the left-side menu. Then select "Selected Library" from the "Print Video List" menu.
Print the List
Print the resulting page from your Web browser.