Manage Streams Using Control Center
You can check your stream statuses and change the playing Loop on one or all of your VMcast TVs remotely.
After logging in to your ViewMedica account, from your account dashboard, click VMcast's "Control Center" link.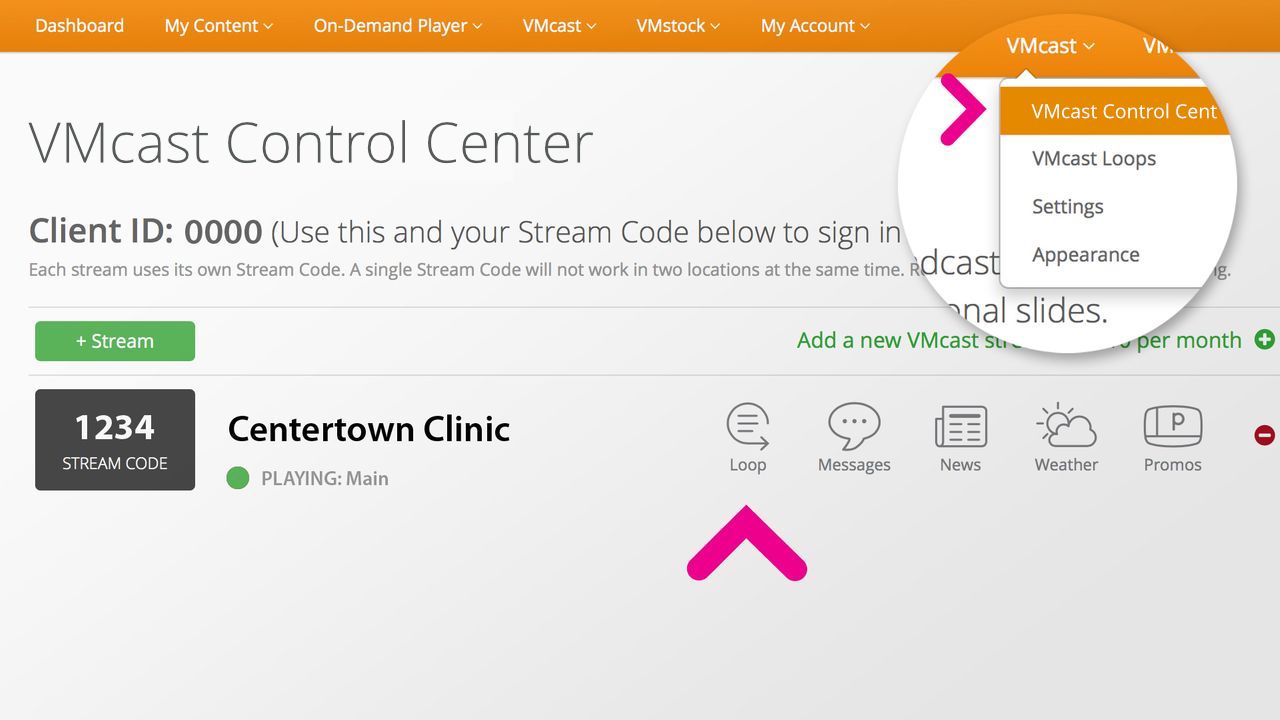 Below each stream name is its status indicator. It reports one of these three states:
NOT CONNECTED means the device used for this stream cannot be reached over the internet. There could be a wifi problem, the VMcast app may not be running, or someone may have turned the device off.

IDLE means the device used for this stream is on and connected to the internet with VMcast running, but VMcast is in menu mode, waiting for someone to hit play on a loop.

PLAYING means the stream's up and running a loop. Next to the PLAYING indicator, you'll see the name of the loop that is on the TV.
On the right of each stream name are a set of icons for the stream features you can manage from this screen. You can find separate tutorials on managing each of these features on the VMcast Support page.