Install VMcast on Windows
This guide will help you install, set up, and use VMcast on a device running Windows.
Note
VMcast for Windows requires Windows 7 (64 bit) or higher.
Get Connected
Follow your device's instructions to connect to your TV and wireless internet connection. Users of PC Stick computers may need to connect a keyboard and mouse. For complete information and support for your hardware, please review your device's documentation regarding setup.
Install VMcast
From your computer, use a Web browser to log in to your VMcast account at ViewMedica.com. From your account Dashboard, look at the right column of links in the VMcast section. Click on the VMcast App for Windows or the VMcast App for Mac to download the VMcast application installer. When downloaded, double-click the installer and follow any instructions to complete the installation.
Authorize the App
Before you begin, be sure you have the following to ensure a smooth setup.
These were emailed to you when you signed up for VMcast. If you do not have this information, you can login to your ViewMedica.com account and go to "VMcast Manage Streams" from the Dashboard to get this information.
After you have installed the VMcast app, launch the app. Follow the prompts on the screen to complete your setup. The app checks for any software updates and will alert you if a new version is ready for you.
Enter your Client ID number and select "Next".
Enter your Stream Code. On the fourth digit, the app automatically loads your account information and goes to the VMcast app start screen. From here you can press up to go to the "Setting & More" menu to change some local settings. Or, you can run one of your available VMcast loops (see the next step).
Play a Loop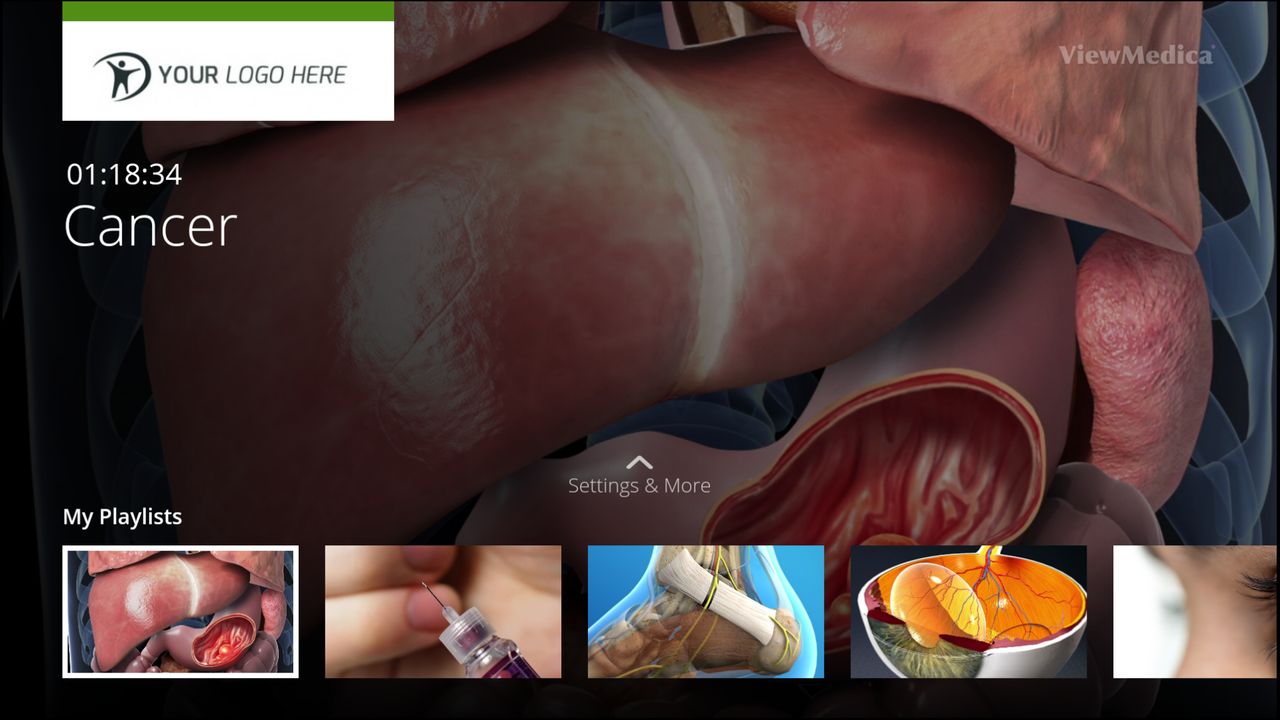 On the VMcast start screen, you can select the default "All Videos" loop or one of the loops you created in your ViewMedica.com account. You can also press up to access the settings panel.
Click on the loop you want to broadcast. You will now see a list of options for this loop. You can toggle the desired features by clicking on the feature you want to change.
Ready to start your loop? Click on the 'Play' button. Your custom ad-free waiting room broadcast should now play and loop throughout the day!
During playback, click on the video to pause and play your loop. You can also click the 'Back' button to return to the menu interface. The 'Left/Right' buttons will jump backward or forward to videos in your loop. We recommend stopping the loop at night by hitting the 'Back' button and starting it again in the morning.