Embedding On-Demand into a WordPress website
There are two ways to install On-Demand onto a WordPress site page. You can paste in the supplied embed code when using page builders like Elementor, Divi and more. Or, use the ViewMedica plugin.
Copy/paste embed code into your page builder
Start by signing into your account on ViewMedica.com. If you don't remember how to sign in, see our logging in tutorial.

Get the full On-Demand player embed or the embed for a video or menu.

Copy the embed code to your computer's clipboard. You will paste this into your WordPress website later.

Log in to your WordPress account and either create a new page or get to the page where you would like to place the On-Demand player.

While in the Backend Editor or Frontend Editor mode, select the "+" button in the top to add a new element to your page.

Scroll down through the elements list until you see the "Raw HTML" option and select it.

Paste the code that was copied in Step 3 into the Raw HTML input field and press save. The element should now be on your page. However, the WordPress preview may not show the player in the correct proportions.

Drag the element to the desired location on your page.

Press "Update" to finish editing the page. This will publish the page to your live site.
This plugin helps embed the ViewMedica On-Demand player into your WordPress site.
Note
The ViewMedica plugin does not work when you use some WordPress page builders. Just use the copy/paste method above.
Search for and install "ViewMedica" in the WordPress plugins area of your site or download and install the plugin manually. If you choose to manually download and install the plugin, make sure that the file you are uploading does not get automatically unzipped by your computer when it is downloaded. It should have a .zip file extension.

Activate the plugin in the Plugins page of the WordPress administrator back end.

Go into Settings > ViewMedica and input your ViewMedica client ID.

Watch the short video below to get started using the plugin and learn about some of the plugin's helpful features.
You should also see a new 'VM' button in the WordPress visual editor when you create a page or post that can help create and insert shortcodes as well.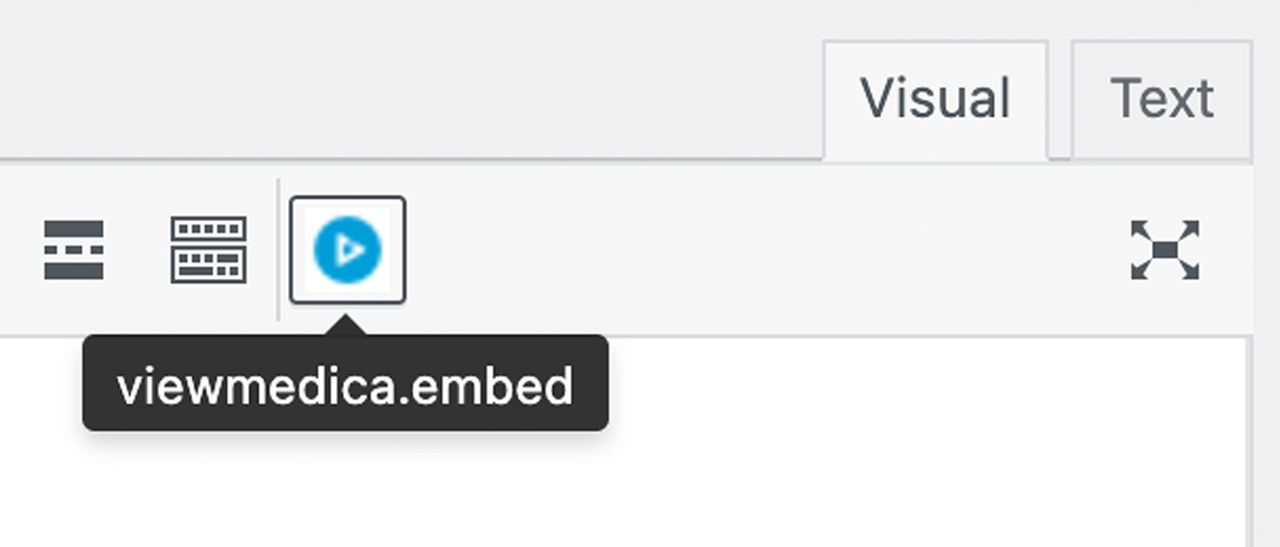 Alternatively, you can also manually insert this shortcode for the full player: [viewmedica]
Or, insert this shortcode for the full player: [viewmedica]
Download/Change Requests
You can find the latest code, download, and submit pull requests on Github.
You can also download the latest version on WordPress.org