Help Setting Up the WordPress Plugin
This plugin is to help embed the ViewMedica™ Patient Education system into your WordPress site. It will help prevent WYSIWYG editors from stripping out script and HTML code that is required by your ViewMedica embed.
Search for and install "ViewMedica" in the WordPress plugins area of your site or download and install the plugin manually. If you choose to manually download and install the plugin, make sure that the file you are uploading does not get automatically unzipped by your computer when it is downloaded. It should have a .zip file extension.

Activate the plugin in the Plugins page of the WordPress administrator back end.

Go into Settings > ViewMedica and input your ViewMedica client ID.

Watch the short video below to get started using the plugin and learn about some of the plugin's helpful features.
You should also see a new 'VM' button in the WordPress visual editor when you create a page or post that can help create and insert shortcodes as well.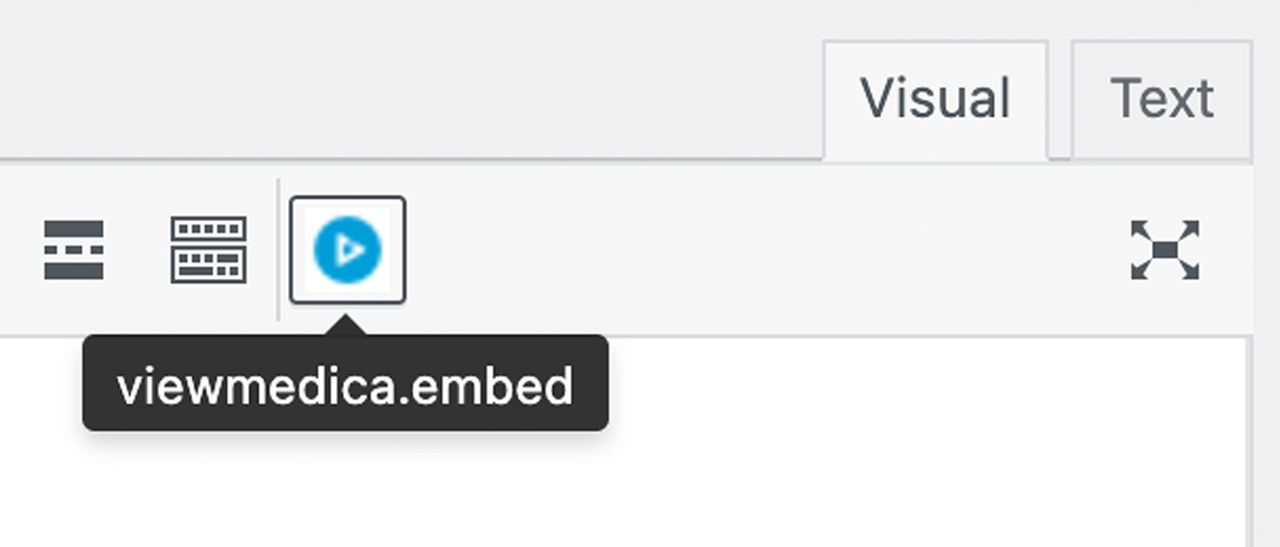 Alternatively, you can also manually insert this shortcode for the full player: [viewmedica]
Download/Change Requests
You can find the latest code, download, and submit pull requests on Github.
You can also download the latest version on WordPress.org