Get the Most Out of On-Demand for Your Website
Properly installed and promoted, your ViewMedica library can serve the dual roles of educating your current patients and marketing your practice to future ones. This tutorial will show you how to install ViewMedica on your site to ensure its maximum usage.
Create a Dedicated Education Page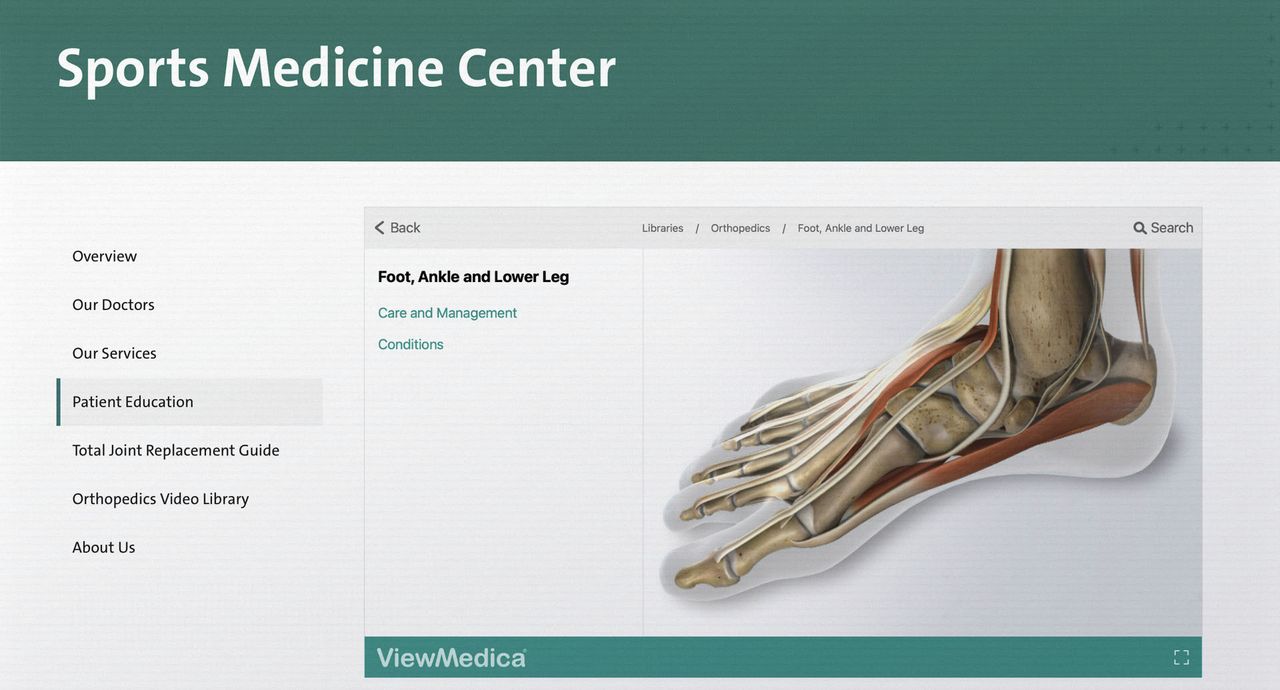 If you don't already have a patient education page on your site, we recommend that you create one and install your full patient education library there. This gives your patients and visitors a single page they can visit to easily view any of your patient education videos. If you already have an education page, add ViewMedica at the top of the content, where visitors can find it easily.
Tutorial: Installing ViewMedica
Promote the Education Page

The biggest mistake practices make when installing ViewMedica is to hide it deep within the site, accessible only from a single page or from a hidden drop-down menu. The problem: If your patients and visitors can't find the content, they cannot view it.
To ensure your patient education videos are easy to find, create a link in your main site navigation titled "Patient Education" or "Education" and point it directly to your patient education page. By adding the link to your main navigation and making it a direct link, you ensure that no matter where a visitor is in your site, they are just one click away from your patient education library.
Integrate Videos into Existing Content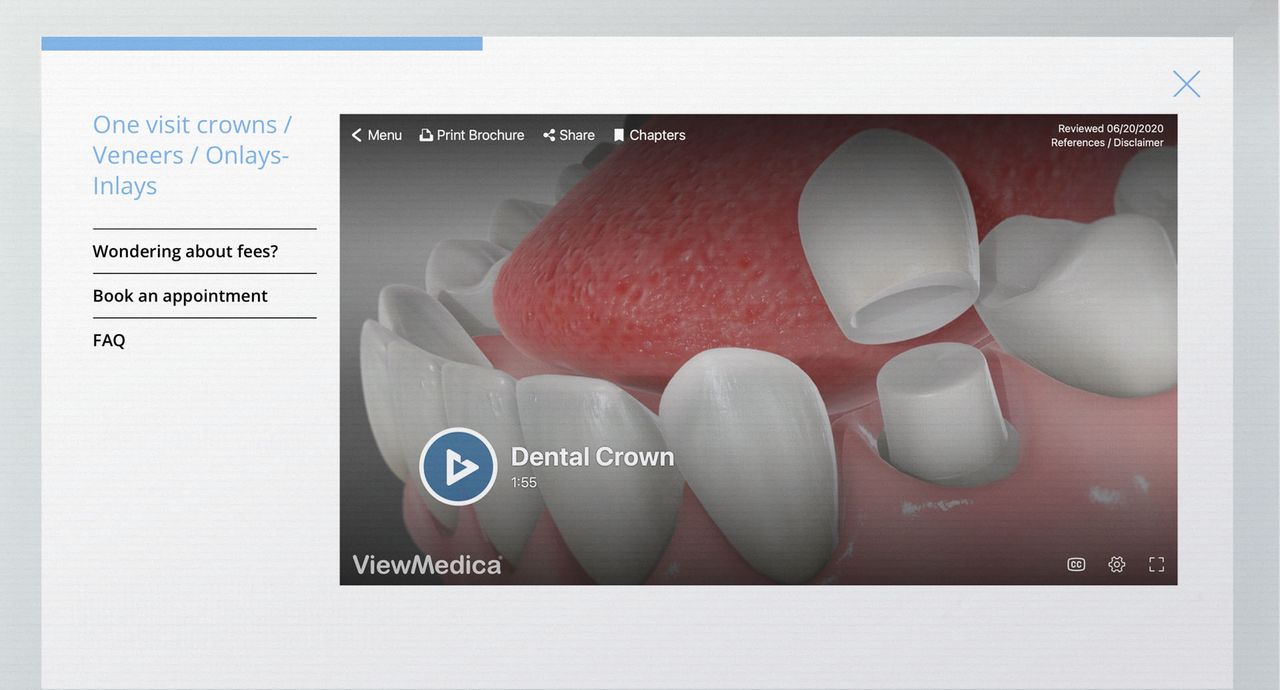 You are not limited to installing ViewMedica on a single page on your site. In fact, we recommend that you integrate the videos throughout your site wherever a visitor might expect to find them.
The most effective method for displaying ViewMedica content is to add individual videos to pages within your site. If you already have a page with text about a specific condition or treatment, just add the matching video. Instead of having to click to another section to find the related video, your visitor can simply click play and remain on the page. This will also improve your social marketing efforts, because patients can use ViewMedica's "Share" link to promote your page to Facebook or Twitter.
Tutorial: How to Make Your ViewMedica Jump Directly to a Specific Video or Menu Screen
You also can embed ViewMedica so that it automatically displays a specific menu. If you have a "Services" page, you can choose to promote the specific library that compliments your existing content. If you have a page on the conditions you treat, you can create an embed that goes directly to the "Conditions" menu of your library. Or, if you list your most common procedures on a page, that's a perfect place to add your "Treatments" menu.
Free Website Review
Whether you are an existing ViewMedica subscriber or are just shopping for patient education, we would be happy to review your web site and offer suggestions on how to best integrate patient education into your site.