Embedding ViewMedica into a Wix Website
This tutorial will introduce you to embedding ViewMedica into a Wix website.
Note
Some features like "Sharing" may not be available on this platform.
Make sure that you are logged in to your ViewMedica account and know where to find the latest installation codes. We will be placing these codes directly in to your wix page, so go ahead and copy either the main embed code or code for an individual video.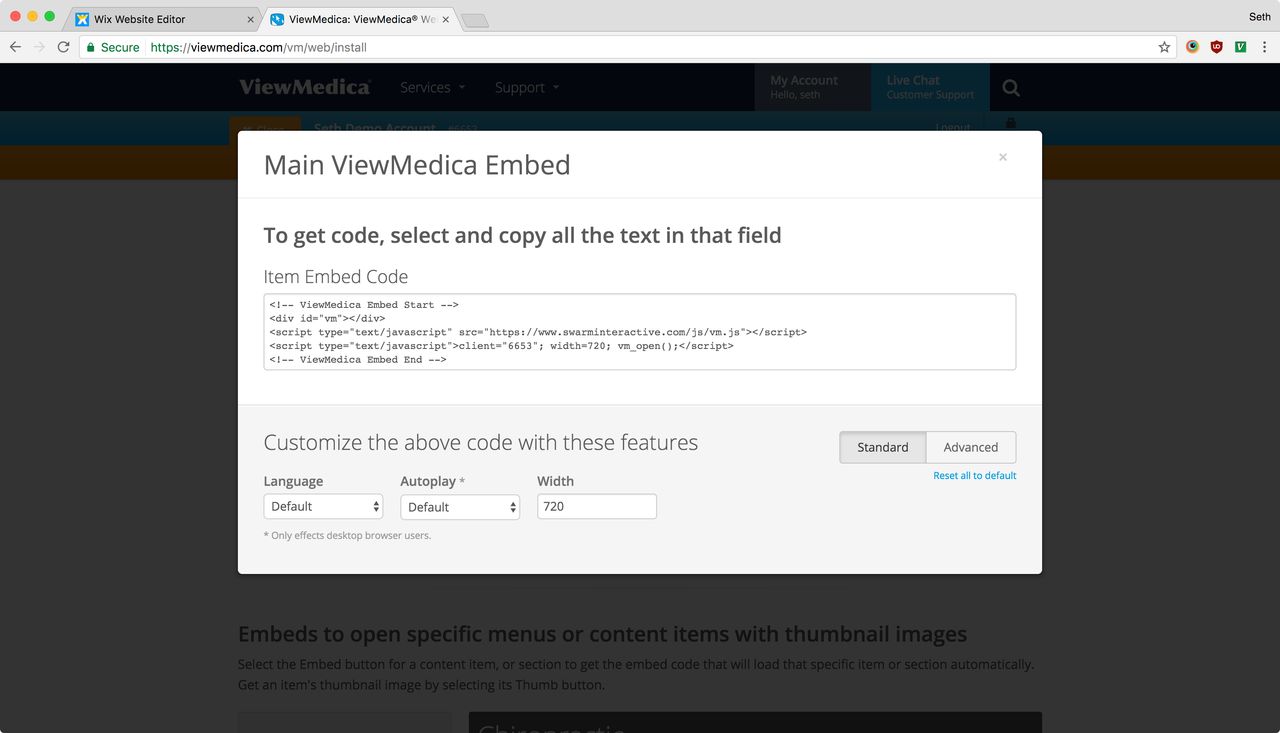 Once you are logged in to your Wix account, navigate to the area where you would like to add a ViewMedica video element.

Click the "Add" button to create a new element.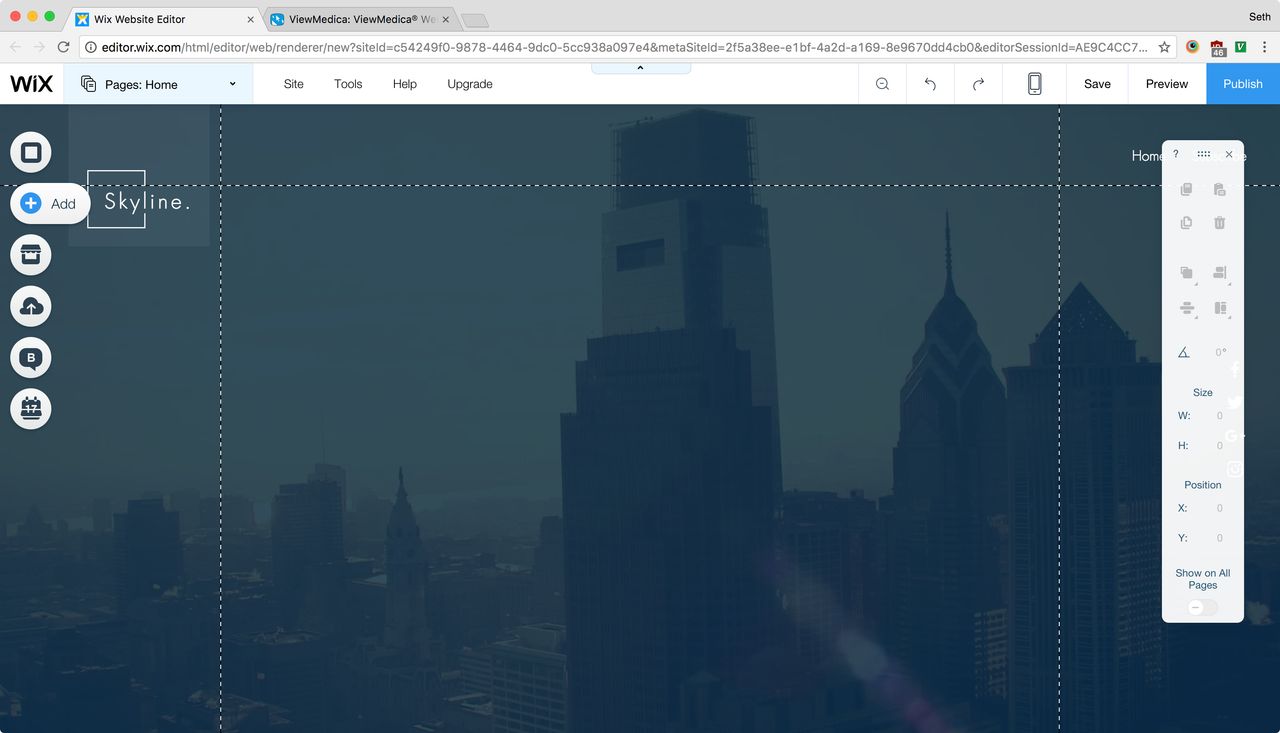 At the bottom of the selection panel, choose the "More" option and then click the "HTML Code" element.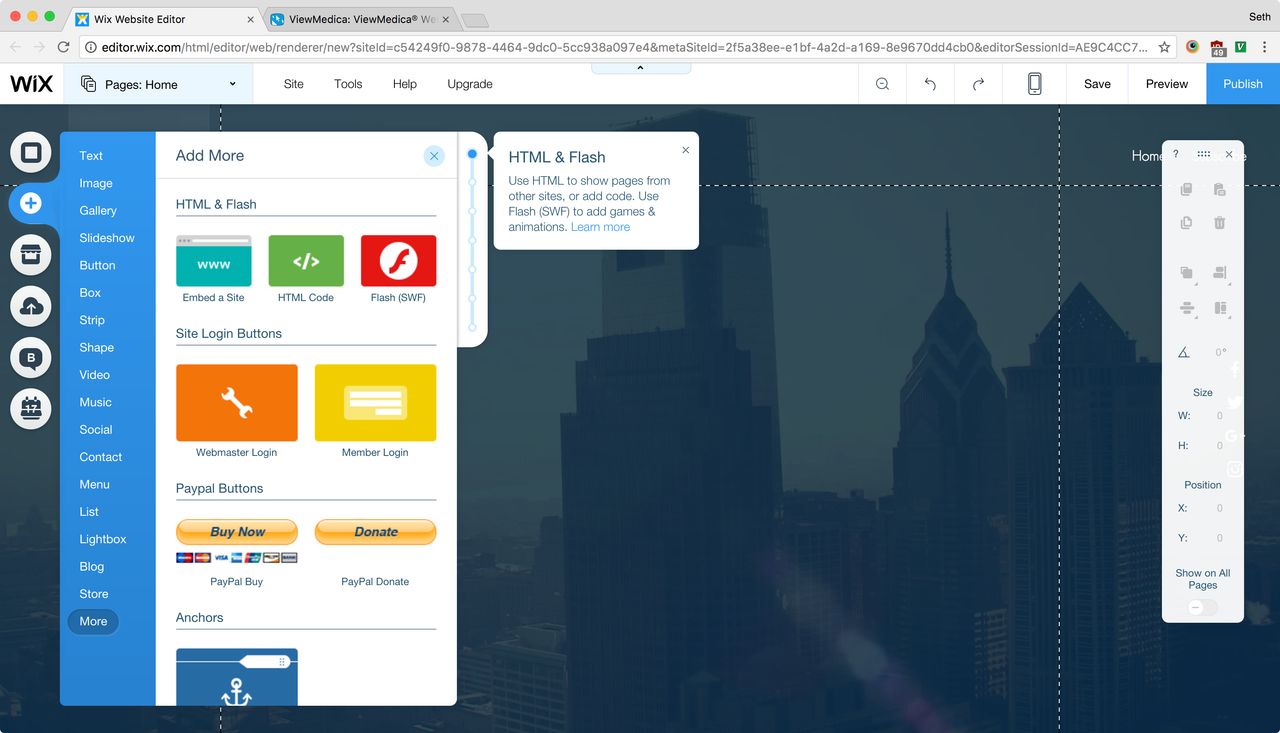 Now you should have a Custom HTML element on your page. Click the "Enter Code" button. A window should appear where you can paste in Custom HTML.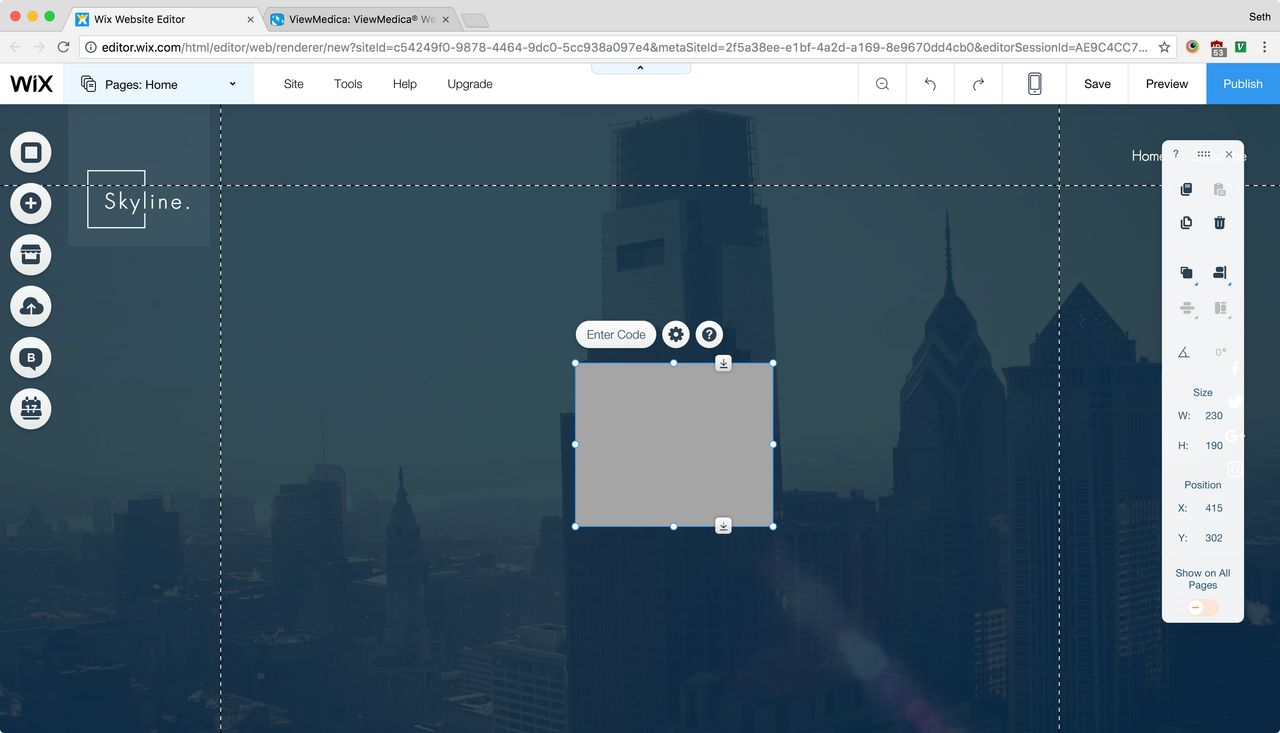 In the generated window, paste the code that was copied from Step 1. Then hit "Update."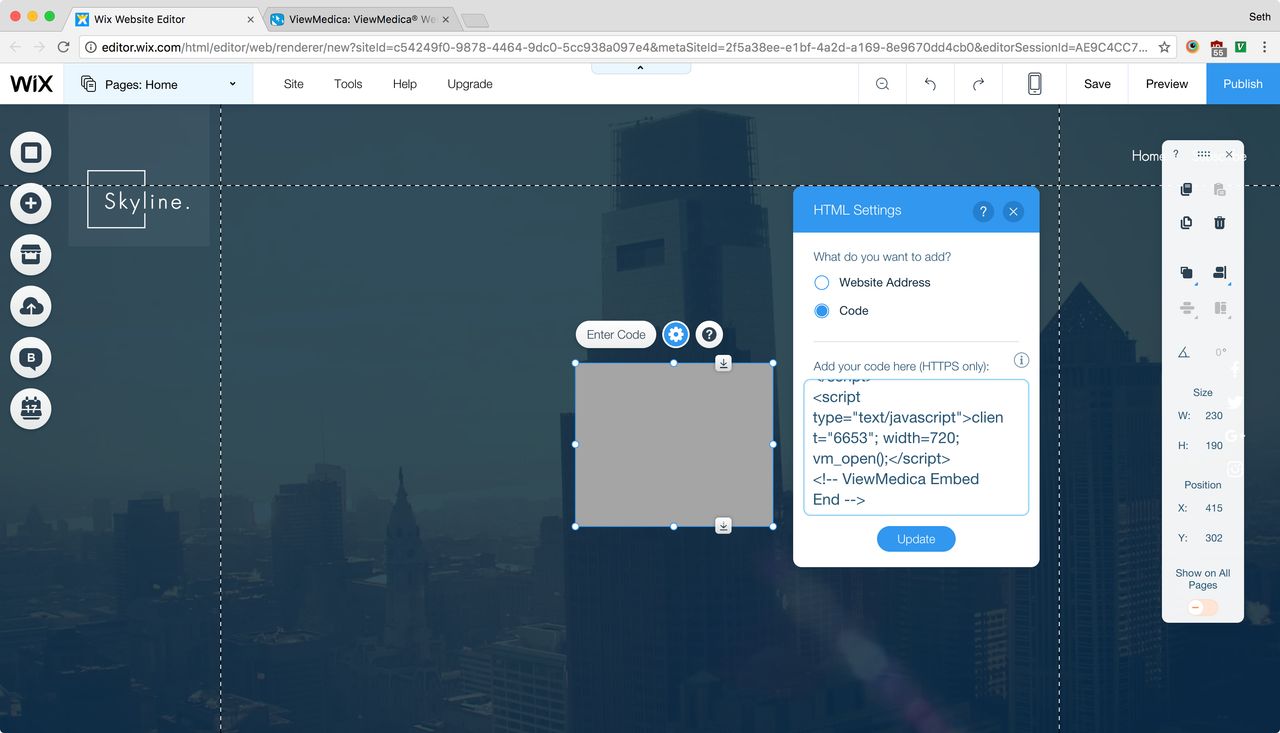 Drag the corner of an element and resize it to at least 722px by 500px. If your embed is smaller or larger, you can modify these values to fit.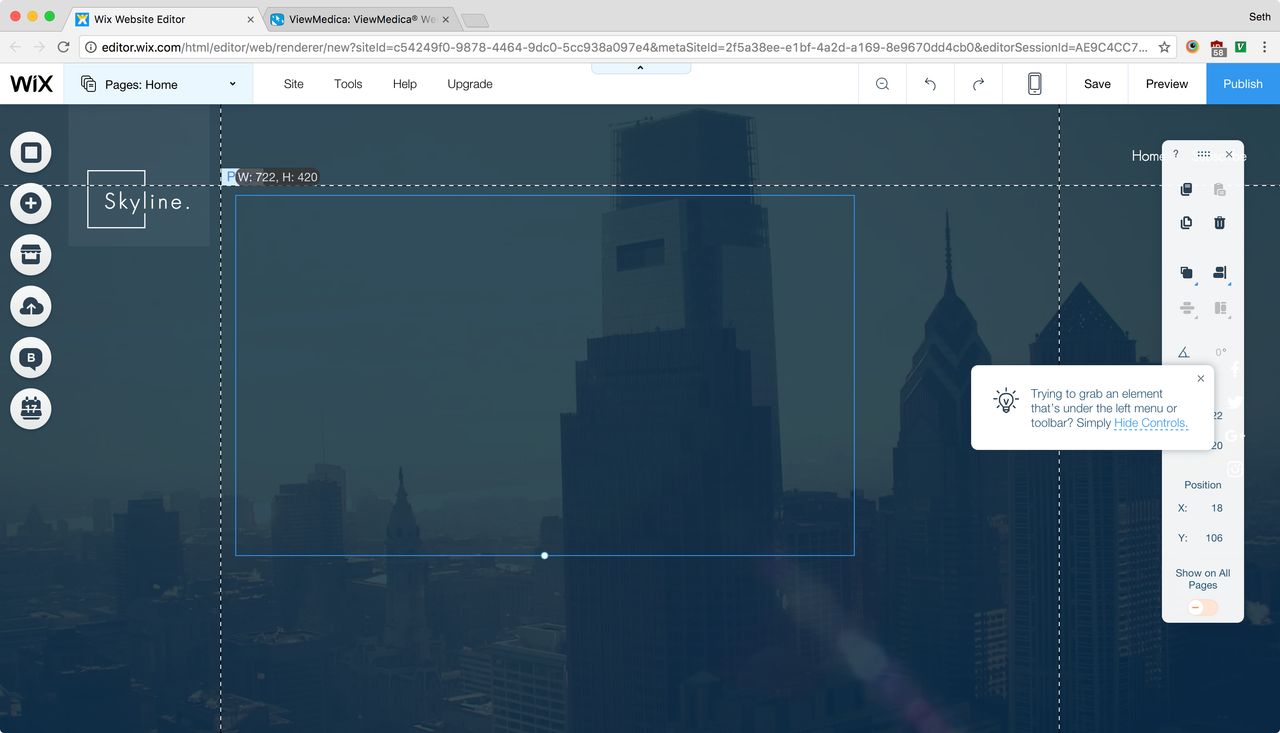 Publish your changes to your website. Note that ViewMedica will only work once your changes are published. Previewing your site will generate an error.