Embedding ViewMedica into a Squarespace Website
This tutorial will introduce you to embedding ViewMedica into a Squarespace website.
Make sure that you are logged in to your ViewMedica.com account and know where to find the latest embed codes.
Select the main viewer or individual embed you want from the installation page of your ViewMedica.com account and copy it to your computer's clipboard. We will paste this into your Squarespace website later.

Log in to your Squarespace account and either create a new page or get to the page where you would like to place the ViewMedica player.
While in the editing page mode, select the "+" button in the top right to add a new element to your page.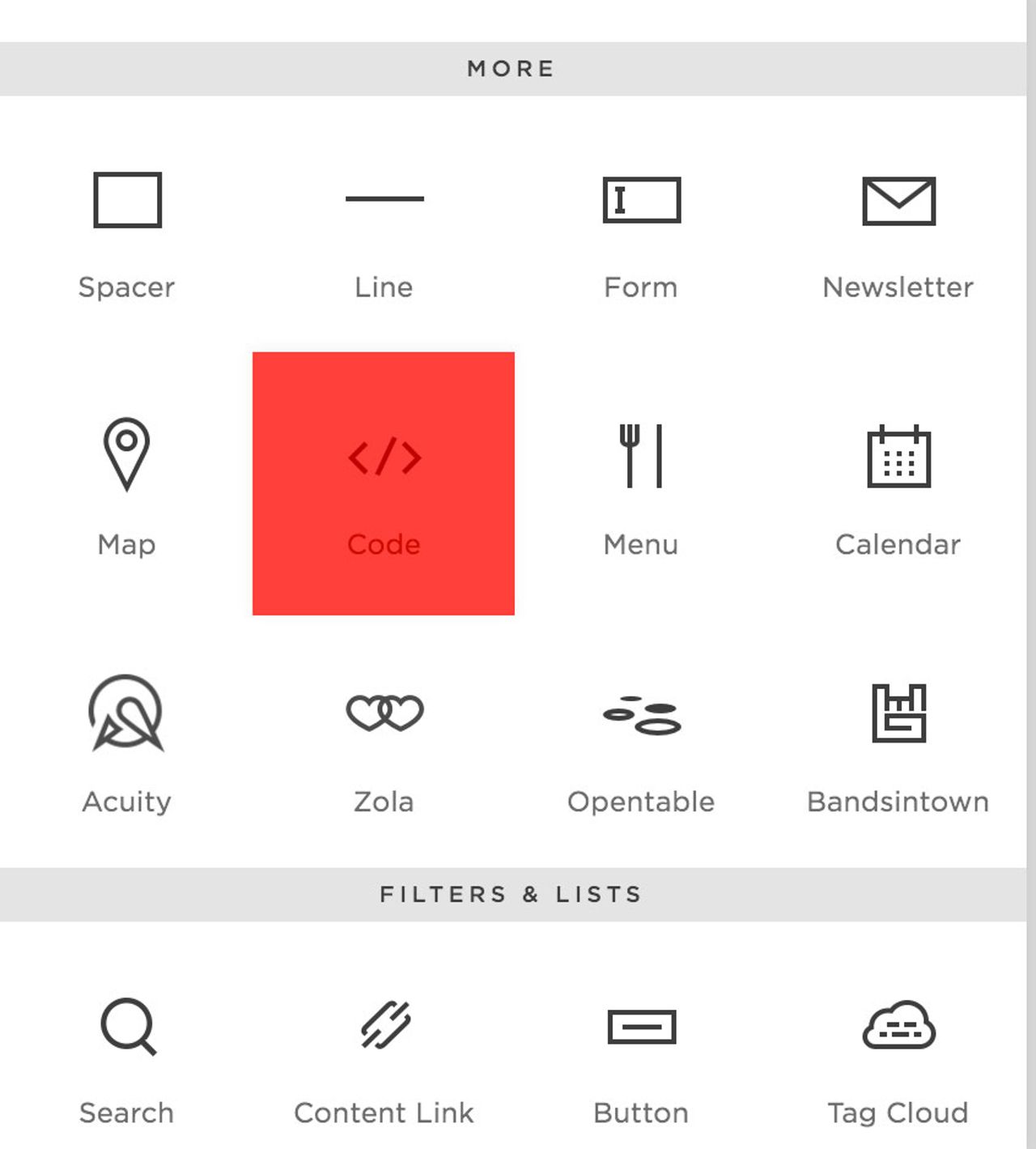 Scroll down through the elements list until you see the "Code" option and select it.
Paste the code that was copied in step 2 into the elements input field and press save. The element should now be on your page. However, since script is disabled during Squarespace preview, you won't be able to see ViewMedica yet.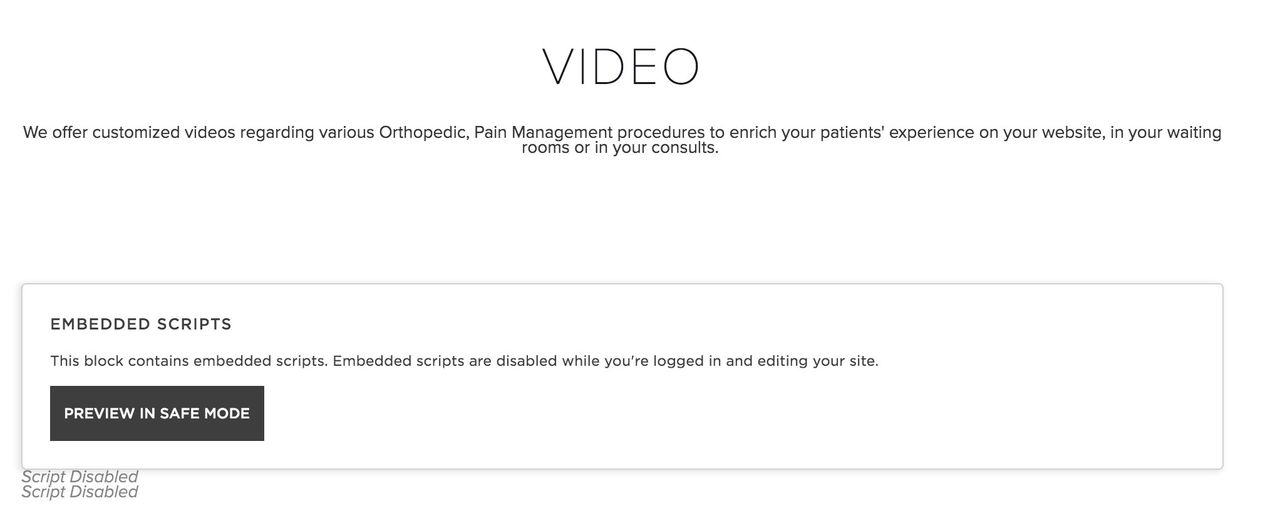 Drag the generated element to the desired location on your page. The block will say "Embedded Scripts" and "Embedded scripts are disabled while you're logged in." ViewMedica will appear here on your live site.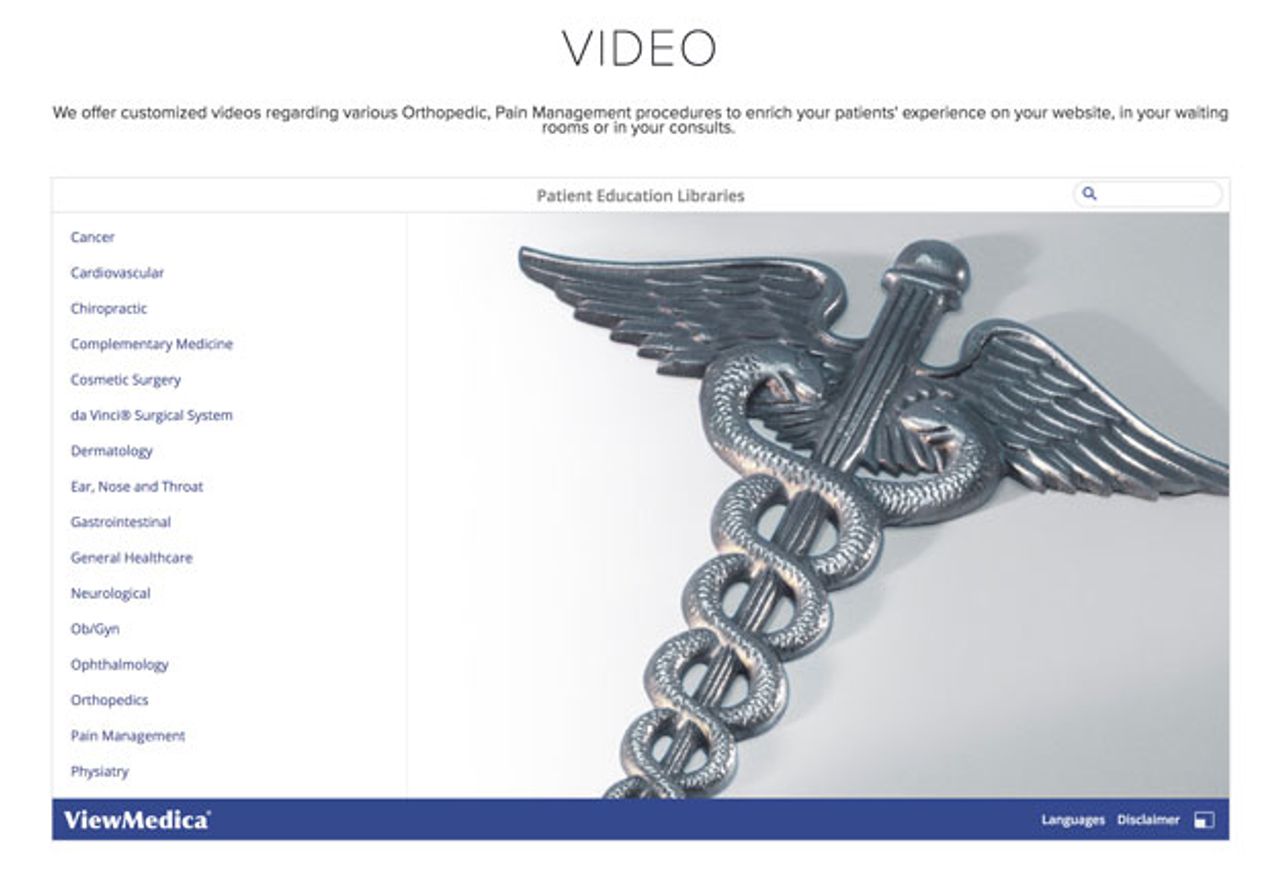 Press "Save" in the top left to finish editing the page. This will publish the page to your live Squarespace site.
Open your live site to the page you just edited and you should see the ViewMedica player working.