Embedding ViewMedica into a Duda Website
This tutorial will introduce you to embedding ViewMedica into a DUDA website.
Once you have logged in and navigated to the page you want to edit, following these steps to add the ViewMedica player.
Add a new row to the page.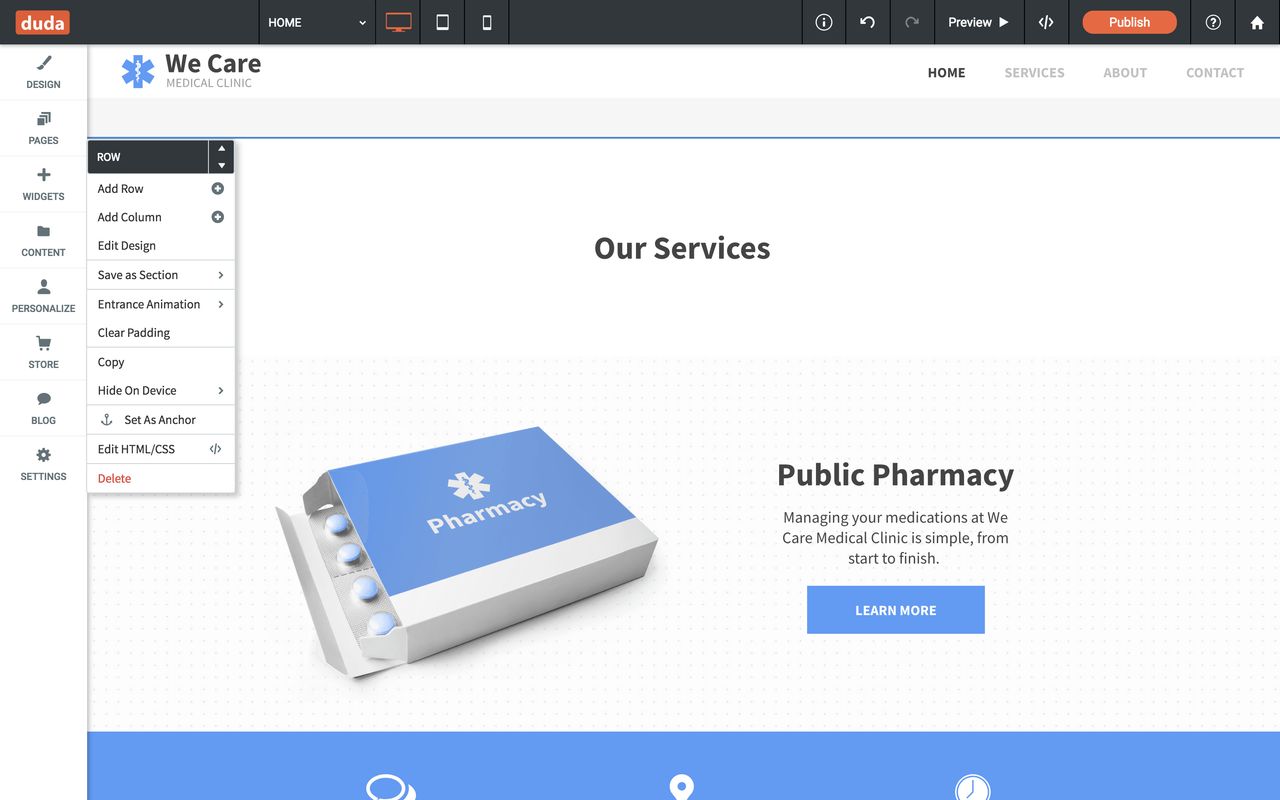 Click the widgets panel on the left menu bar. Select the "HTML" widget.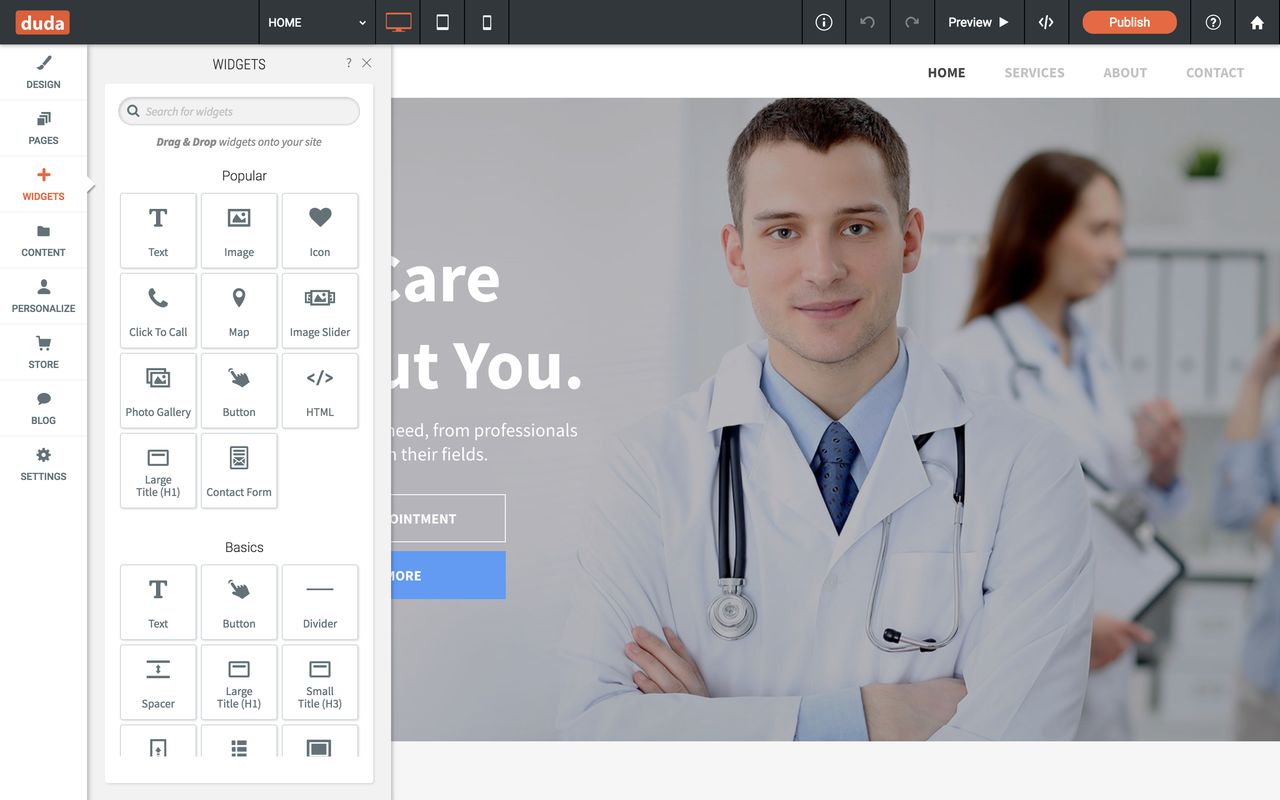 Paste the ViewMedica embed code into the editor. Click "Update" to save your changes.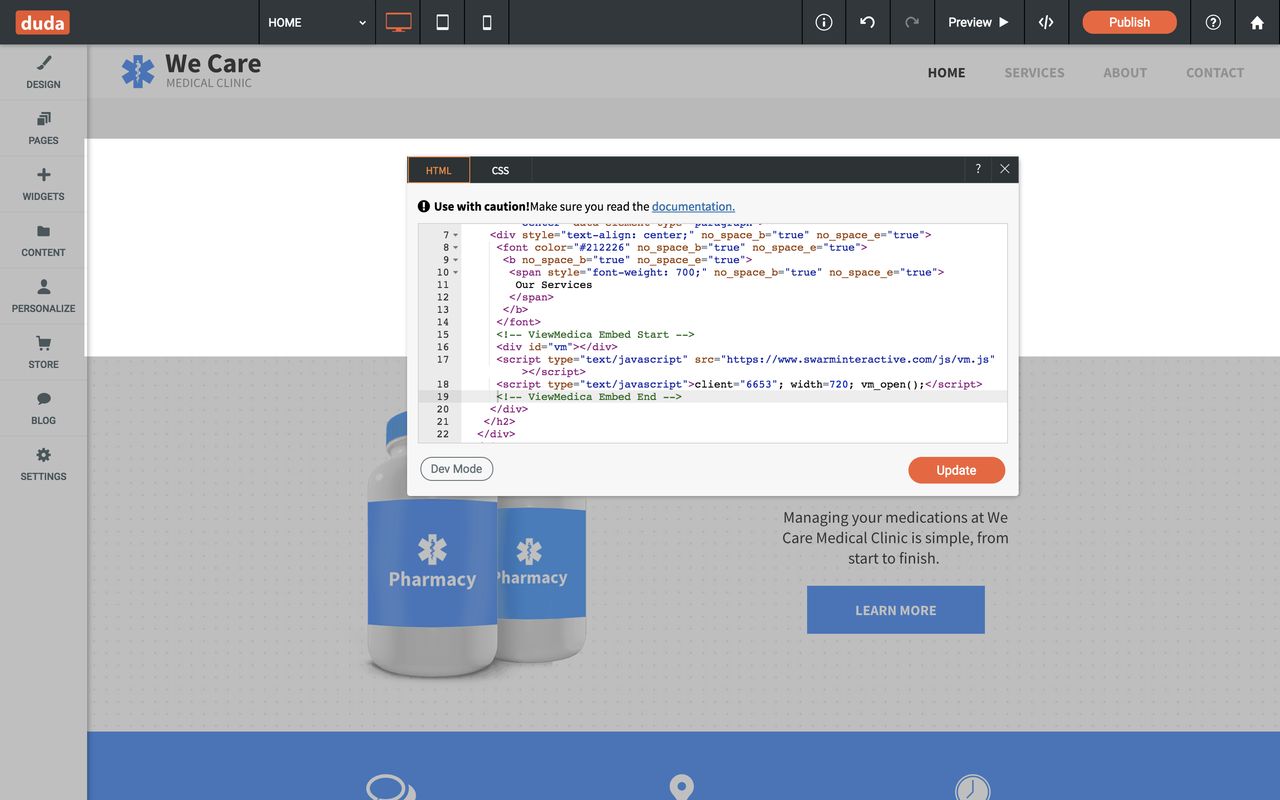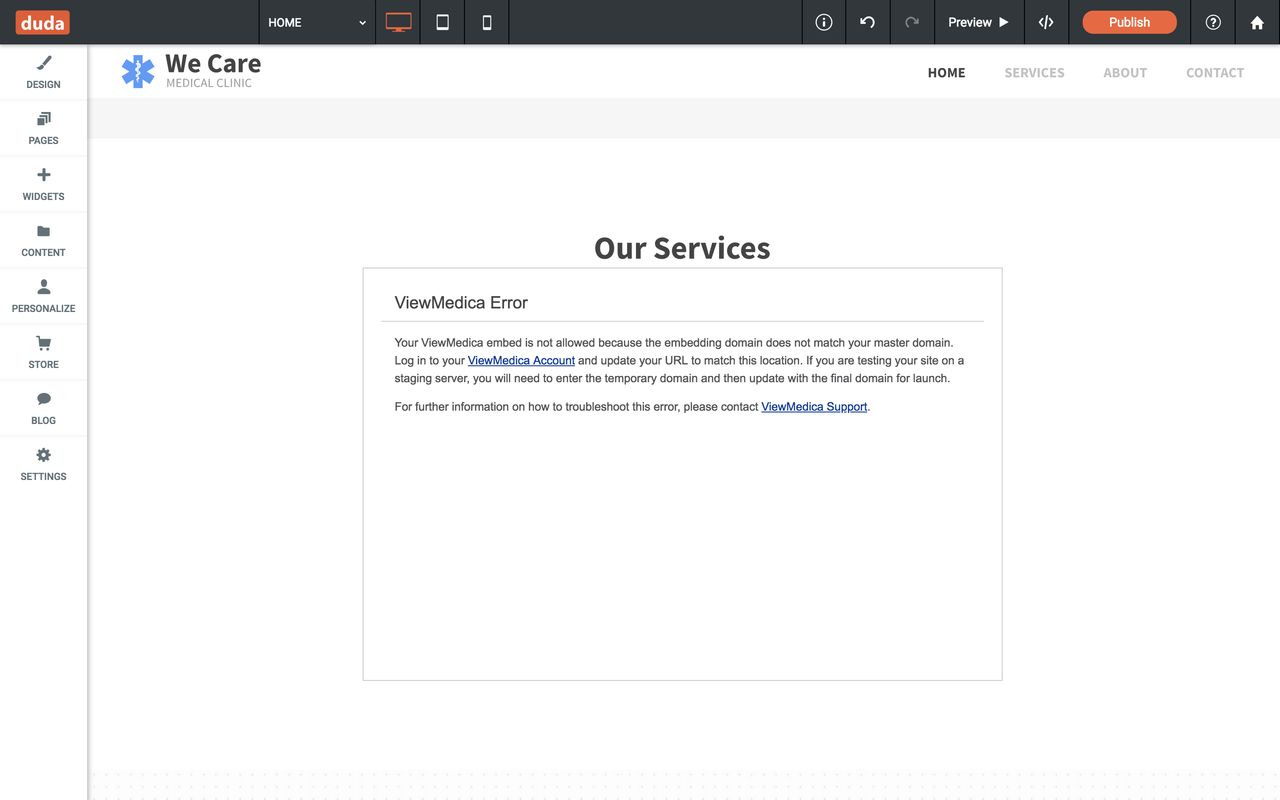 Publish your page. Your video will load on the domain associated with your ViewMedica account.