Change the Name of a Content Item
You can change the default names for content items that display in the ViewMedica player used for Streaming Services.
After logging in, select "Video/Section Titles" from the "On-Demand Player" drop-down menu in the orange bar.

Create a new title first by hitting the green "+ New Title" button. A window will open that has blank fields for your new title.

Type in the new English title you want to use. If you want to change the title in any other available language, do that in this window. If you leave a field blank, ViewMedica will just use its default title for that video.

Hit save.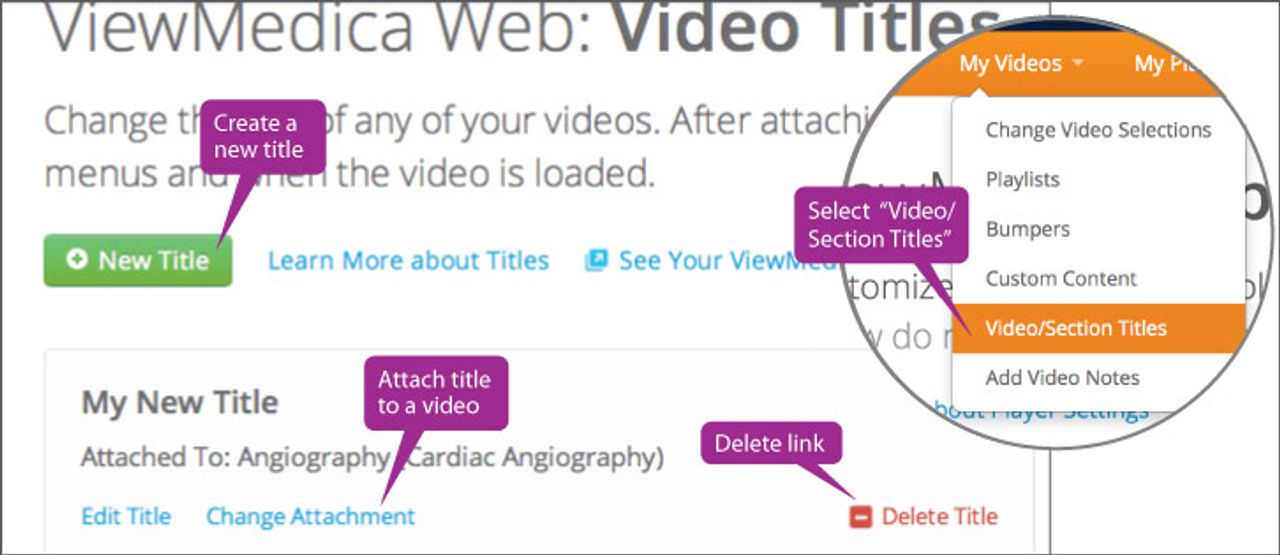 Now you need to attach the new title to one of your ViewMedica items. The title you created shows in a list of all custom titles you have created. Select the "Change Attachment" link for your new title. A window will open that lists all your content.

Click on the video title you want to change. Items that already have an attached custom title will not be listed.

Now when you go to the ViewMedica player embedded on your site, the item name will show your change. If you need to reset the name to its default title, delete the new title from the list of Video Titles.