Change the Color of the ViewMedica Player
This tutorial will cover how to change the color of your ViewMedica player to better match your website.
Log into your ViewMedica account. If you don't remember how to log in, please see our tutorial on how to access your account.
From the Dashboard, click on ViewMedica Player Appearance.
To change your color, use the Player Color pulldown and select the color you want. Note that the display will update to preview the color you've selected. You also can create a custom color by using the color picker to set the color. Or you can type in your own color hex code.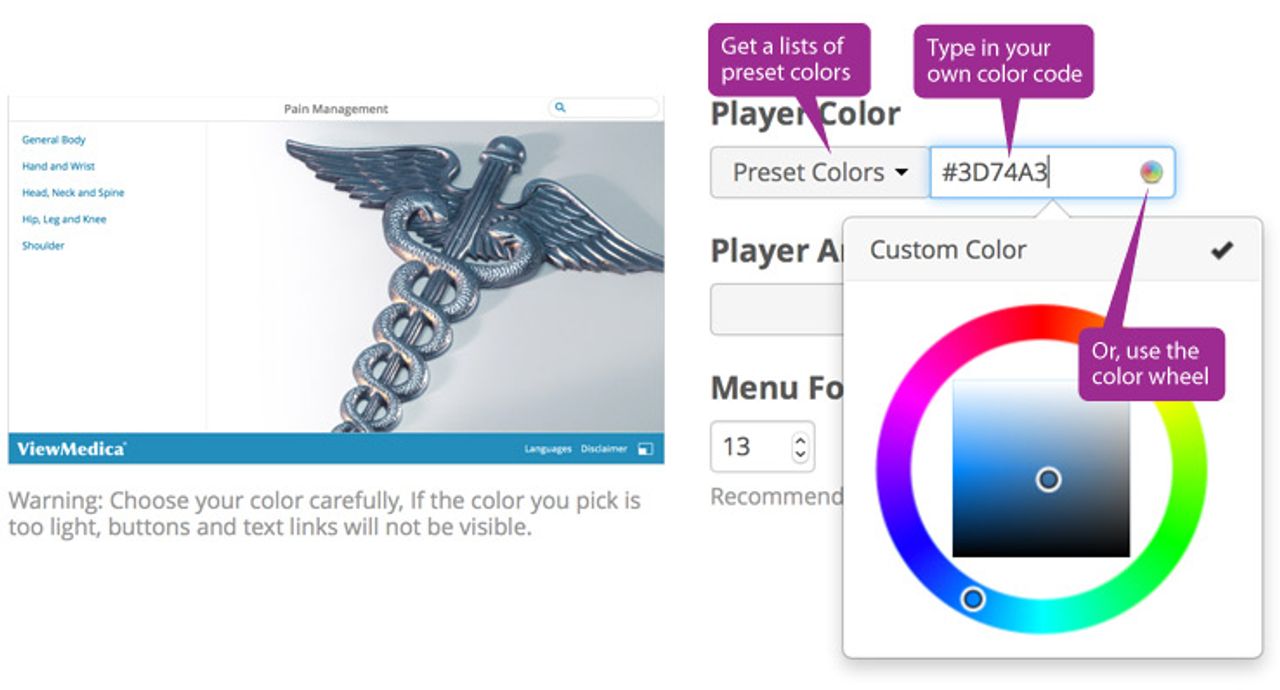 Next time you go to the ViewMedica player on your site, your new color will display*.
Note
Sometimes you need to close your browser, or clear your browser's cache before this change can be seen.